Authorities have identified the gunman suspected of killing 10 people in a ballroom dance venue during Lunar New Year celebrations in Monterey Park, California, as 72-year-old Huu Can Tran.
He was found dead of a self-inflicted gunshot wound in a van in a strip mall parking lot near Hawthorne Boulevard and Sepulveda Boulevard in Torrance after he fled the scene of an attempted second shooting on Saturday night, authorities said.
Los Angeles County Sheriff Robert Luna identified the suspect in the shooting at the Star Ballroom Dance Studio as Tran and said no other suspects were at large.
"We still are not clear on the motive," Luna said. "We want to know how something this awful can happen."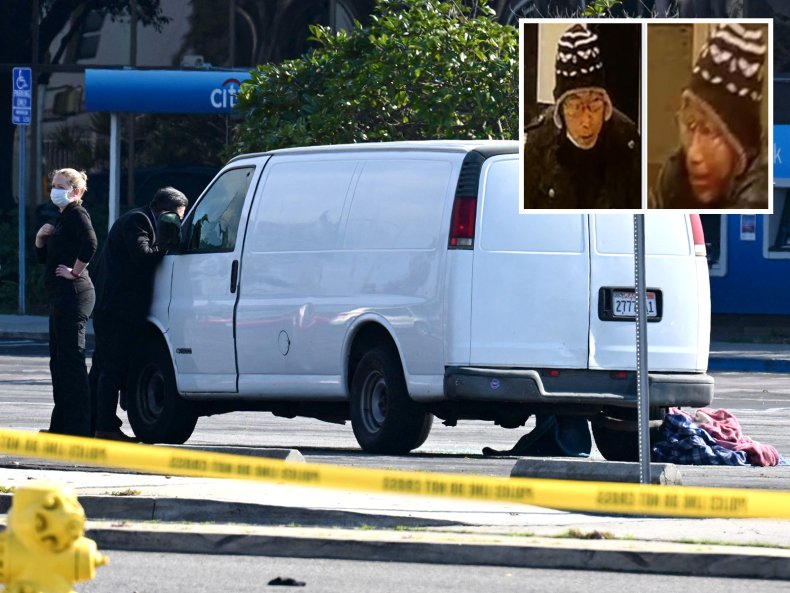 Tran had been living at the Lakes at Hemet West, a mobile home park whose sign billed it as a "55+ active living community," the Los Angeles Times reported, citing public record and law enforcement sources.
He recently showed up to the Hemet police station saying his family was trying to poison him, two law enforcement sources told the newspaper.
Tran used to be a regular at Star Ballroom Dance Studio, but it is not clear if or how often he had visited the venue in recent years, CNN reported, citing three people who knew him.
His ex-wife, who asked not to be named, told the outlet that they met there about 20 years ago when he introduced himself to her and offered her free lessons. She said they married soon after meeting, but Tran filed for divorce in 2005. She said he was never violent to her, but could be quick to anger.
She also said he had worked as a truck driver at times and was an immigrant from China.
A friend who was close to Tran in the late 2000s and early 2010s told CNN that Tran would come to the studio "almost every night" while living in nearby San Gabriel. Tran was "hostile to a lot of people there" and regularly complained at the time that instructors did not like him and said "evil things" about him, the friend said.
The gunman opened fire inside the studio on West Garvey Avenue in Monterey Park at around 10:20 p.m. on Saturday, killing 10 people and wounding 10 others.
Monterey Park Police Chief Scott Wiese said officers arrived at the scene within three minutes of receiving a call.
"When they came into the parking lot it, was chaos," Wiese said. "There were wounded people, there were people trying to flee out all the doors."
Police entered the building to search for the suspect within a couple minutes of arriving, Wiese said.
"Inside, they came across a scene that none of them had been prepared for," he added.
About 20 minutes later, authorities said Tran walked into Lai Lai Ballroom & Studio in the nearby city of Alhambra.
"The suspect walked in there, probably with the intent to kill more people, and two brave community members decided they were going to jump into action and disarm him" Luna said.
Tran then fled the scene.
Police found the van in Torrance, home to many Asian Americans, about 22 miles from the second location at around 10:20 a.m. on Sunday.
Luna said officers heard a single gunshot come from the van when they approached. A SWAT team determined the suspect had a self-inflicted gunshot wound and he was pronounced dead at the scene.
The sheriff's department had earlier released photos of an Asian man believed to be the suspect.