As Alec Baldwin faces two counts of involuntary manslaughter charges for the shooting death of cinematographer Halyna Hutchins on the set of Rust, Hannah Gutierrez-Reed, the movie's armorer, will be fighting similar allegations.
On October 21, 2021, a gun that Rust star and producer Baldwin was holding discharged on the unfinished film's set at Bonanza Creek Ranch near Santa Fe, New Mexico, killing Hutchins and injuring writer-director Joel Souza.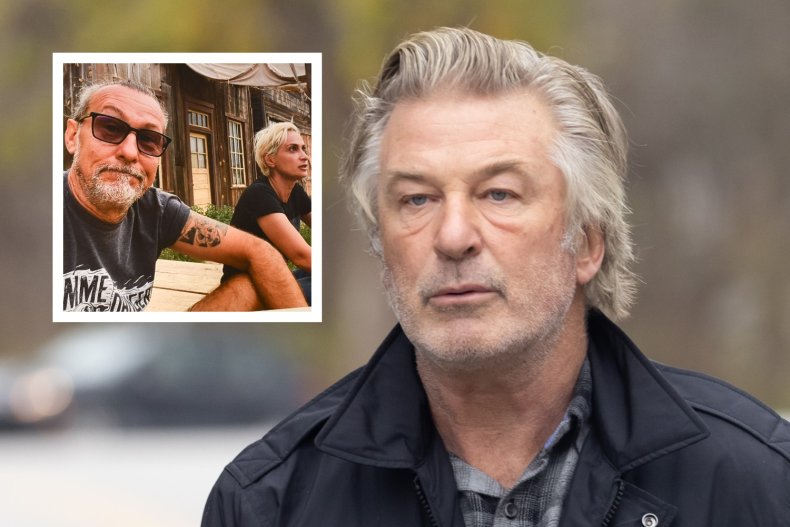 Baldwin has maintained that he was unaware the gun contained live rounds and denied pulling the trigger after it was handed to him by Rust assistant director Dave Halls.
However, New Mexico First Judicial District Attorney Mary Carmack-Altwies said Thursday that Baldwin will face charges. Gutierrez-Reed, who was in charge of weapons on the set, will also be charged with two counts of involuntary manslaughter.
As with Baldwin, 64, attorneys representing Gutierrez-Reed, 25, have revealed their intentions to fight the charges, which they said were the result of a "very flawed investigation."
Gutierrez-Reed's attorneys, Jason Bowles and Todd J. Bullion, said in a statement, per People: "Hannah is, and has always been, very emotional and sad about this tragic accident. But she did not commit involuntary manslaughter.
"These charges are the result of a very flawed investigation, and an inaccurate understanding of the full facts," the attorneys added. "We intend to bring the full truth to light and believe Hannah will be exonerated of wrongdoing by a jury."
Involuntary manslaughter is a fourth-degree felony in New Mexico. If convicted, each count carries a maximum sentence of 18 months in jail and up to $5,000 in fines.
However, one of the charges Baldwin and Gutierrez-Reed face is involuntary manslaughter in the commission of a lawful act. A firearm enhancement on the charge makes it more severe, with a mandatory penalty of five years in prison.
Where Is Hannah Gutierrez-Reed?
Gutierrez-Reed, who was working on only her second film as an armorer at the time of Hutchins' death, has kept a low profile since the shooting.
In February 2022, the New York Post published photos of Gutierrez-Reed outside a tattoo parlor in Bullhead City, Arizona, where it was reported that she had taken up a job as a receptionist—a departure from her previous role.
A few days after the fatal shooting, Fox News reported that the unnamed landlady of a two-bedroom property that Gutierrez-Reed was said to be renting in Bullhead City near the Colorado River didn't "want her living there anymore."
It is not known whether Gutierrez-Reed has continued to live at the property.
In January 2022, Gutierrez-Reed filed a lawsuit against the company that allegedly supplied the rounds that were used when Baldwin fatally shot Hutchins.
Lawyers for Gutierrez-Reed argued at the time that the PDQ Arm & Prop company was liable for allegedly supplying the set with live ammunition, as well as "dummy rounds."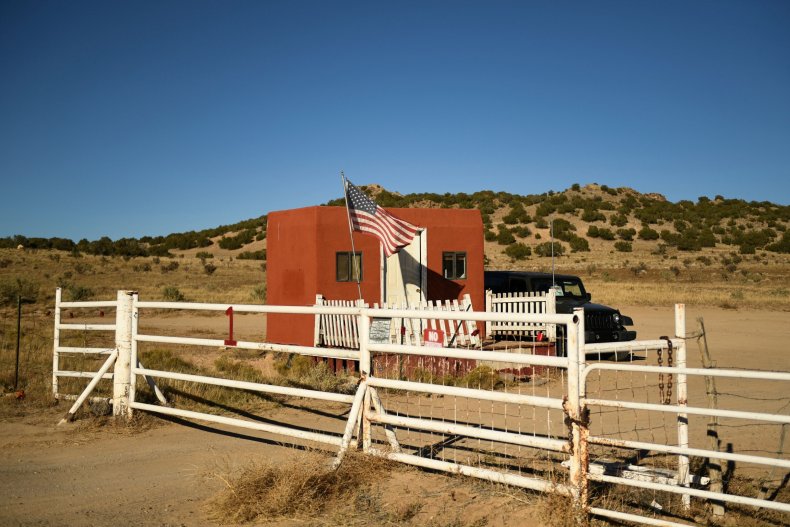 Several days after the Rust shooting, Gutierrez-Reed—daughter of veteran Hollywood armor Thell Reed—said in a statement via her legal team that she had "no idea" where any live ammunition on the film set came from.
According to the statement, guns on the film set were locked away during lunch breaks and at night. Her legal team also said that Gutierrez-Reed had "fought" for further training while working on the movie.
"Hannah and the prop master gained control over the guns and she never witnessed anyone shoot live rounds with these guns and nor would… permit that," the attorneys said.
"Hannah was hired on two positions on this film, which made it extremely difficult to focus on her job as an armorer," the statement continued. "She fought for training, days to maintain weapons and proper time to prepare for gunfire but ultimately was overruled by production and her department.
"The whole production set became unsafe due to various factors, including lack of safety meetings," the statement said.
During a subsequent appearance on NBC's Today show in November 2021, the lawyers said that a third party could have inserted a live round in the box of bullets that was labeled as containing dummy rounds.
"I believe that somebody who would do that would want to sabotage the set, want to prove a point, want to say that they're disgruntled, they're unhappy," Bowles told Today's Savannah Guthrie. "And we know that people had walked off the set the day before.
"We know there was a live round in a box of dummy rounds that shouldn't have been there," Bowles said. "We have people who had left the set, who had walked out because they were disgruntled.
"We have a time frame between 11 [a.m.] and 1 [p.m.], approximately, that day, in which the firearms at times were unattended, so there was opportunity to tamper with this scene."
The upcoming charges against Gutierrez-Reed and Baldwin, which are expected to be filed by the end of January, were announced on Thursday by Santa Fe County District Attorney Mary Carmack-Altwies and special prosecutor Andrea Reeb.
Carmack-Altwies also said that Rust assistant director David Halls signed a plea agreement on the charge of negligent use of a deadly weapon. He reportedly checked the gun that resulted in Hutchins' death before handing it to Baldwin. As a result of the plea agreement, Halls received a suspended sentence and six months' probation.
Reeb said that "if any one of these three people—Alec Baldwin, Hannah Gutierrez-Reed or David Halls—had done their job, Halyna Hutchins would be alive today."