The mother of missing 11-year-old Ryan Larsen is taking action to have her son presumed dead as she attempts to hold the school accountable, according to reports.
Ryan disappeared on May 17, 2021, after leaving La Vista West Elementary school, in La Vista, Nebraska, according to a 6News report.
The boy's mother, Tammi Larsen, filed a petition on January 10, 2023, in Sarpy County Court in order to have her son presumed dead due to the medical care he requires on account of his autism.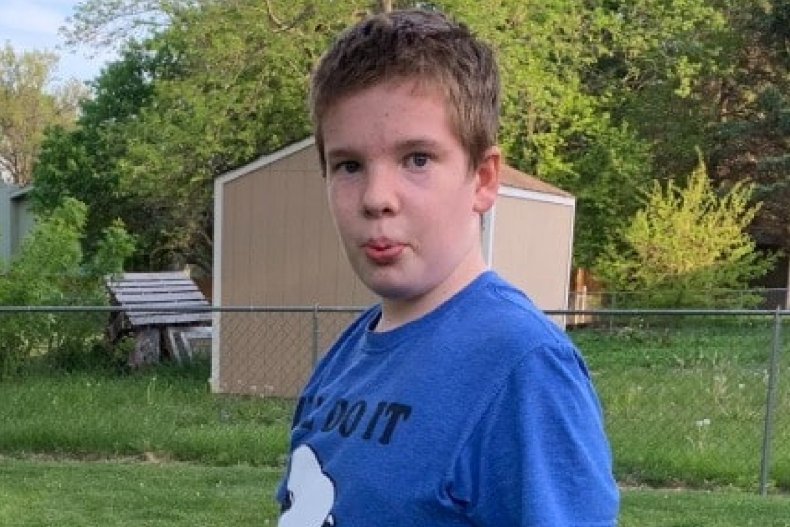 The court document states: "The missing individual, Ryan Larsen, due to his autism diagnosis and other medical conditions, was exposed to a specific peril or tragedy resulting in probable death under circumstances that may be proved by clear and convincing evidence."
The petition notes what Tammi Larsen believes happened to her son, based on the information provided by authorities on his disappearance and his medical needs.
"The petitioner shows the following facts in support of the belief that the missing individual is deceased. On May 17, 2021, Ryan Larsen, was at his school located in La Vista, Sarpy County, Nebraska. Just before he exited the building, employees of the La Vista Elementary School, saw Ryan Larsen at school.
"No immediate action was taken to prevent him from exiting the school doors. Nor was any immediate action taken to retrieve him from outside the school building.
"Ryan Larsen was not been since that time. Unless Ryan Larsen is under the supervision of a suitable caretaker, his medical conditions prevent him from exercising the necessary self-care to sustain his own life. Despite numerous searches and attempts to locate Ryan Larsen, his body has not been found."
The court documents state that Tammi Larsen is intending to make a claim against the La Vista Elementary School and the Papillion La Vista Public Schools and its employees.
The document says this is due to Tammi Larsen's belief "the personal injury and death [was] caused by the negligence or wrongful act or omission of these parties on May 17, 2021."
Ryan's mother will need to obtain a death certificate for her son in order to receive lawful benefits and pursue legal remedies.
The Papillion La Vista Community Schools issued a statement regarding the latest developments concerning Ryan's case, according to a 3 News Now report.
The statement said: "This is a tragic situation. Papillion La Vista Community Schools will continue to support Ryan's family, the staff and students of La Vista West Elementary and the community.
Newsweek has contacted the Omaha Police Department's Cold Case Unit, the La Vista Police, and La Vista West Elementary School for comment.