I met my wife, Amelia, over ten years ago while riding our cruiser bikes around the South Platte River Trail in Denver. Our first meeting was instigated by a mutual friend and we attended a couple of the same events before I invited her to my housewarming party, where we both felt a spark.
Eventually, we went to watch a friend performing in a musical and I asked her whether she would like to join me afterwards at a wine bar. I never plucked up the courage to actually ask her out, but after a couple of drinks I knew instantly we were right for each other.
At the time neither of us had immediate plans to relocate abroad. Amelia had dreamed of moving to another country ever since she set her toes in the Mexican sand during a vacation in her twenties, but a decade ago, emigrating was just not in our thought process.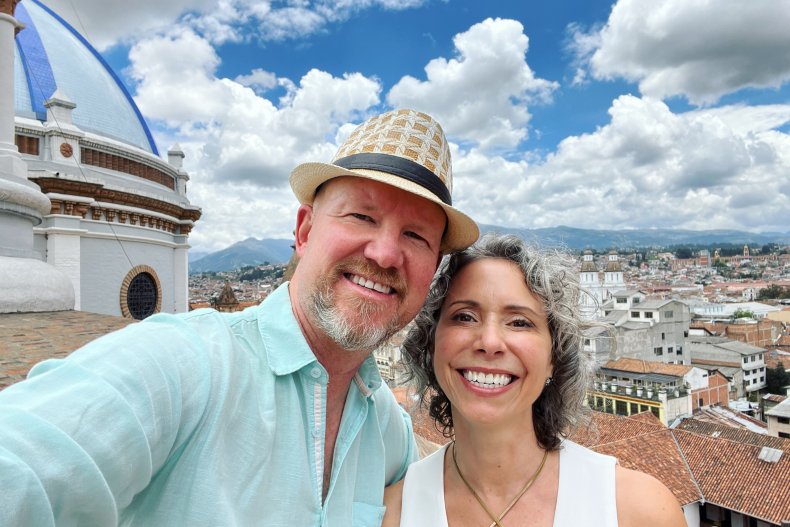 It wasn't until 2015—what we call the "year of hell"—that everything changed. It started with strange nerve sensations in my hands, legs and feet. At first I didn't tell Amelia or visit the doctor. But one day, while I was walking the dog, I suddenly felt a heavy strain on my legs—like I was carrying a bag of cement.
I didn't know if I was going to make it home and it really freaked me out. Within two hours I was in the doctor's office undergoing tests for conditions like amyotrophic lateral sclerosis, which was terrifying. Fortunately, they came back negative and I was sent for an MRI scan.
Eventually I was diagnosed with congenital spinal stenosis and degenerative disc disease. A scan showed that a shattered disc in my neck had pinched my spinal cord to within 1mm of death or permanent paralysis.
I was losing the ability to walk and feel with my hands. It was really tough. At one stage, we honestly thought I was going to die. I had an emergency surgery to replace the disc in my neck followed by a level five lumbar fusion in my back three months later.
Recovery from spinal surgeries
The recovery process was around a year in total and was life changing, emotionally. After my neck surgery it took me almost a month to re-learn how to walk. After my lumbar fusion I was under anesthesia for eight days. Once again I had to re-learn to walk, but I struggle to remember the initial period after the procedure because I was given so much pain medication.
I wasn't able to work or drive for almost a year. Amelia's job involved a lot of travel, so she had to quit and work locally to take care of me. She had to take a big pay cut and it really negatively impacted our finances. It was an incredibly stressful time.
The two surgeries on my spine cost nearly one million dollars. Fortunately, most of that was covered by insurance, however the following year the insurance company canceled my plan and increased my rate from $400 to $1,200 per month.
Before the surgeries, our cost-of-living was about $8,000 per month. We were bringing in a similar amount, so could pay our bills, but we didn't have much left over to save.
Afterwards, our income dropped to around $6,500 per month. We were already taking out personal loans and using credit cards—there was no way I could afford an increase in health insurance.
Selling our house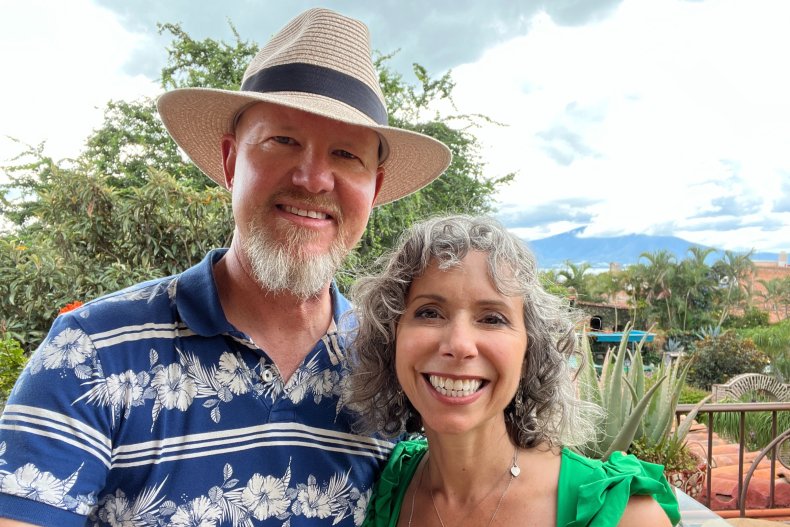 I joined Amelia's company health plan, but it didn't cover major procedures like my spinal surgeries. This meant that if I were to need another one, we would likely go bankrupt. Eventually, we ended up selling our house just to make ends meet, but our outgoings were still around $6,000 per month.
We were at a crossroads. We didn't want to go bankrupt in our 40s and have to start over financially, but at the same time, my health problems made us re-evaluate our priorities in life. We thought: "Why are we waiting for everything to be perfect before we make a change?"
We decided we needed to pull the trigger and move abroad. I did a lot of research and looked at various popular expat destinations. Cuenca, Ecuador kept appearing at the top of the list. Instantly, the city appealed to me.
Ecuador uses the U.S. dollar as currency, which was very convenient for us, but the dollar went a lot further there. The healthcare system is great in Ecuador and cheaper than the United States, plus the country and weather are just beautiful.
Initially, Amelia was nervous about the idea and insisted on taking an exploratory trip for ten days. I loved it immediately. Cuenca was nearly 500 years old, which as an American I found fascinating.
Moving to Ecuador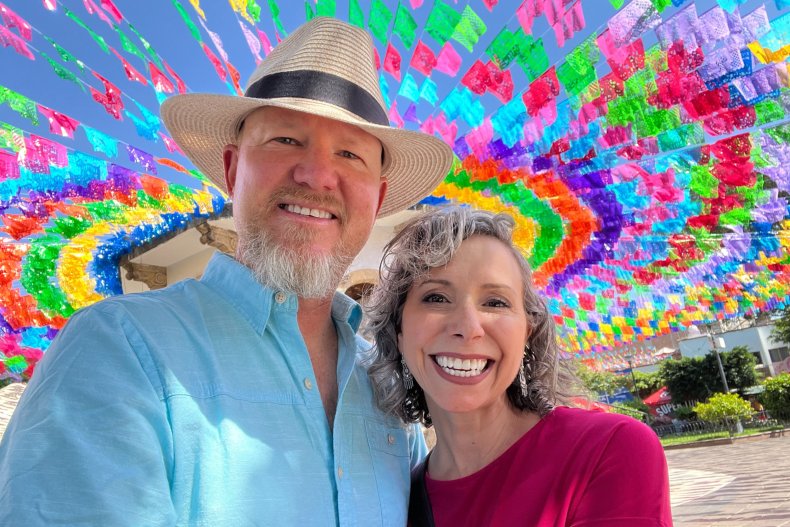 In 2018 we decided to take the plunge and move to Cuenca. We sold everything we had and rented a really nice three-bedroom, three-bathroom house, which was fully furnished. At the time, I was self-employed and Amelia was working fully remotely.
During our first year in Ecuador we spent $1,500 a month between us, including health insurance. We don't have a car here and spend around $25 per month on transportation, our cell phone bill is only $20 and our internet is $45 a month.
One of the best things about our change in lifestyle is that it allowed us to pay off all our debt. When we moved here we had over $60,000 in debt in credit cards and personal loans. We cleared it in three years.
After paying off our debts, Amelia was able to reduce her hours at work and I stopped working as a web designer. Now, we both primarily run a YouTube channel offering advice to other expats. We're bringing in around $6,000 a month, all of which goes directly into our savings.
Differences between Ecuador and America
Moving to Ecuador has of course presented challenges. Learning a second language was tough, but one of the biggest changes has been the pace of life, which Amelia and I refer to as the "tranquilo mañana" concept, meaning "tranquil tomorrow".
We have found certain things move more slowly here than in the States, but we just had to adapt—you can't move to another country and expect them to change to suit your American personalities.
Since moving to Cuenca I've become healthier and fitter, losing 25 pounds within the first year. Typically, our fruit and vegetables are purchased within a day of them being picked, so they taste amazing, and because we don't have a car we walk maybe five or six miles a day.
Living here has also been really beneficial for our mental health. I'm not as stressed and have a much better general mindset. We have found Ecuadorians really embrace life and aren't so focused on working 24/7, which was a very refreshing change.
I don't think we will ever move back to the United States. Since moving, Amelia and I have been able to spend much more time together and have done a ton of exploring, which is really grounding. We really have an appreciation for our surroundings—the nature and beauty. Our quality of life is much higher, with a much lower cost-of-living.
JP and Amelia Stonestreet live in Cuenca, Ecuador. They share information, advice, and resources about moving abroad on their YouTube channel and Live Abroad community.
All views expressed in this article are the author's own.
As told to Newsweek editor, Monica Greep.