Footage of President Joe Biden snapping at a reporter and saying he has "no regrets" over his actions regarding his handling of classified documents has gone viral on social media.
Biden spoke to reporters on Thursday during his visit to California to view storm damage done in the state in recent weeks.
The clip of Biden's answer to a reporter was initially posted on Twitter on January 19. It has so far been viewed more than 154,000 times.
In the video, the reporter's question can't be heard clearly in its entirety, but Biden appears flustered in his answer.
Biden said: "Look, as we found a handful of documents that were filed in the wrong place, we immediately turned them over to the archives and the Justice Department.
"We are fully cooperating and looking forward to getting this resolved quickly. I think you will find there is nothing there, I have no regrets.
"I am following what the lawyers have told me they want me to do, it is exactly what we are doing."
Showing frustration, he also said: "I'll answer your question but here's the deal. You know, what quite frankly bugs me is that we have a serious problem here we're talking about, talking about what's going on. And the American people don't quite understand why you don't ask me questions about that."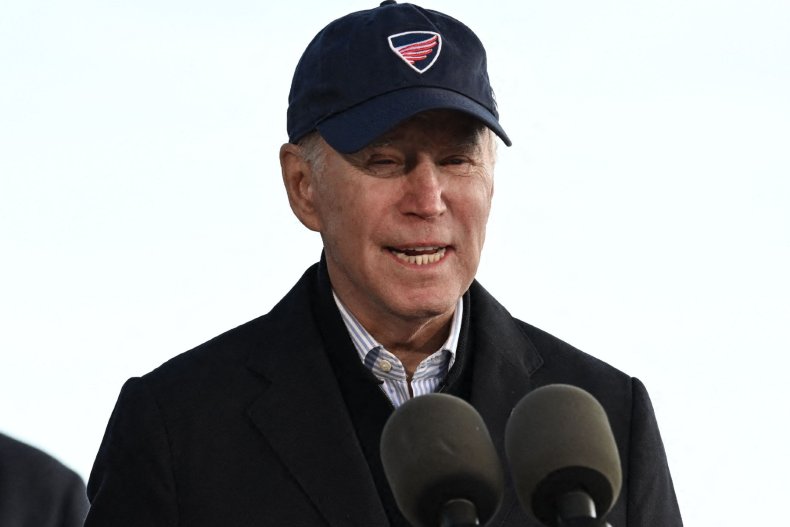 Biden has faced criticism from both Republicans and Democrats after it was announced last week by the Department of Justice that a special counsel was being appointed to investigate Obama-era documents found in his possession.
These were classified documents from his time as vice president and were found at his home in Delaware and an office used by Biden in Washington, D.C.
White House lawyer Richard Sauber has previously spoken about how he and Biden are cooperating with authorities to have the issue resolved.
According to a Reuters report, in a statement, he said: "While I was transferring it to the DOJ officials who accompanied me, five additional pages with classification markings were discovered among the material with it, for a total of six pages. The DOJ officials with me immediately took possession of them.
He also said: "We have now publicly released specific details about the documents identified, how they were identified, and where they were found. The appointment of the special counsel in this matter this week means we will now refer specific questions to the special counsel's office moving forward. As I said Thursday, the White House will cooperate with the newly appointed special counsel."
Newsweek has contacted the White House for comment.