The United States Coast Guard has been tracking a Russian ship off the coast of the Hawaiian Islands believed to be an intelligence gathering ship. The Russian vessel has been tracked for a few weeks so far, according to the Coast Guard.
"In recent weeks, the U.S. Coast Guard has continued to monitor a Russian vessel, believed to be an intelligence gathering ship, off the coast of the Hawaiian Islands," the U.S. Coast Guard 14th District Hawaii and the Pacific wrote in a statement Wednesday.
USCG Cmdr. Dave Milne said in the statement that it's part of procedure to ensure freedom of movement within the seas. This is while tensions between Washington and Moscow are slowly escalating because of the Russia-Ukraine war that's rolling into its 12th month next week.
"The Coast Guard operates in accordance with international laws of the sea to ensure all nations can do the same without fear or contest," Milnesaid. "This is especially critical to secure freedom of movement and navigation throughout the Blue Pacific."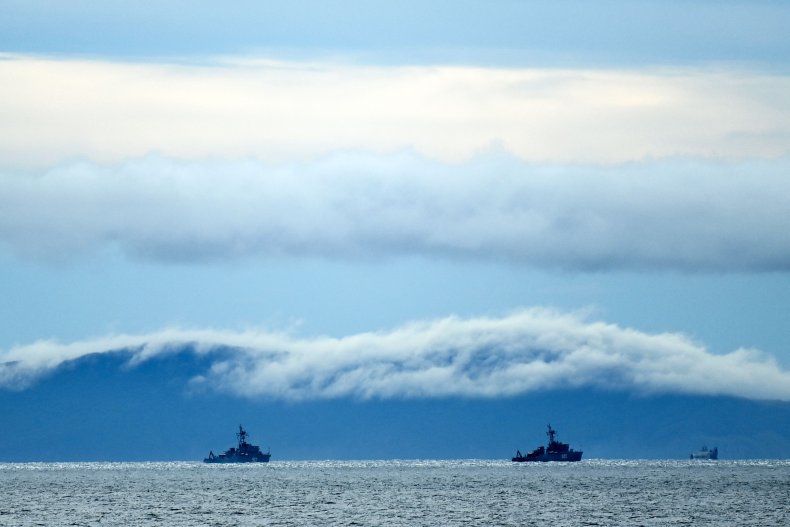 The Coast Guard released a video of the vessel maneuvering in an exercise, saying, "The Coast Guard continues to coordinate with Department of Defense partners, providing updates to foreign vessel movements and activities and to appropriately meet presence with presence to encourage international maritime norms."
The USCG is one of the six branches of the U.S. Military and part of the Department of Homeland Security. USCG is also the lead federal agency for at-sea enforcement of the country's fisheries laws.
Heightened alert is nothing new between the U.S. and countries in the western Pacific, particularly China and Russia. Just last May, about two months after the war between Russia and Ukraine began, the U.S. Indo-Pacific Command reported it was also tracking a Russian ship near Hawaiian waters.
"U.S. Indo-Pacific Command routinely monitors air and maritime traffic in the Western Pacific to ensure security and stability of the region alongside our Allies and partners," a spokeswoman told KHON2. "As part of our normal daily operations, we closely track all vessels in the Indo-Pacific area of operations through maritime patrol aircraft, surface ships, and joint capabilities…I can tell you we are monitoring a Russian surface vessel operating in international waters in the vicinity of Hawaii."
As part of monitoring what's happening not only in Ukraine and the Black Sea, world leaders are watching what's happening across the globe.
Retired Marine Lieutenant Colonel Hal Kempfer said that monitoring the Russian vessel last year was no different.
"I have no doubt that Indo-PACOM is watching this closely, as are a number of other intelligence organizations trying to figure out exactly what it is," Kempfer said. "They're not just watching the ship they're watching everything might be connected to and getting some real detail on what it's doing, why it might be there, who they're reporting to. All these things go into a fusion process, an analytical process if you will that tells us is this a threat or is it not a threat."
Russia's war of aggression in Ukraine is nearing the 11-month mark. Russia has lost more than 117,000 military members in that span, according to Ukraine's defense ministry.
Newsweek reached out to the U.S. Coast Guard for comment.