Former President Donald Trump has lashed out at Special Counsel Jack Smith, while demanding that he investigate "what's going on" with the administration of former President Barack Obama instead of him.
Trump on Wednesday argued that Smith was working for "Marxist Democrat friends" and suggested that he should focus his investigations on Obama. Trump pointed out that former Secretary of State Hillary Clinton's email scandal occurred during the Obama administration, while classified documents found at President Joe Biden's private office and home dated to his time as vice president under Obama.
"Why aren't they asking President Obama what's going on with his Administration?" Trump wrote on Truth Social. "Crooked Hillary took and illegally deleted and acid washed 33,000 Emails AFTER getting a Subpoena for those Emails from the United States Congress, and who knows how many Classified Documents Joe took, especially pertaining to Ukraine and China."
"Maybe Trump Hating Special 'Prosecutor' Jack Smith, who is doing the dirty work for his Marxist Democrat friends, should do the right thing for our Country!" he continued.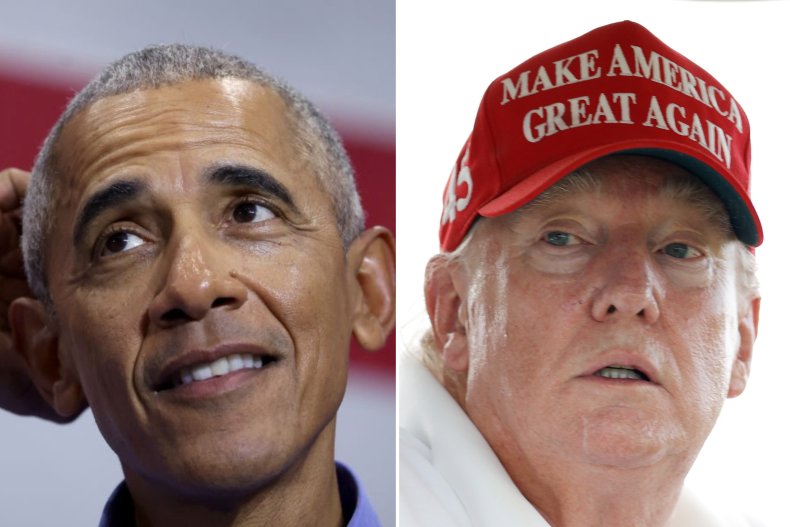 Newsweek has reached out to Obama's office for comment.
Smith was tapped by Attorney General Merrick Garland in November to lead twin investigations into Trump's activities leading up to the January 6 attack on the U.S. Capitol and his post-presidency possession of classified documents.
Shortly after calling for Smith to investigate the Obama administration, Trump lamented that the country had "become the Investigation Capital of the World" in another Truth Social post.
"Actually, that's all we do, and it's only good for our many enemies," Trump wrote. "They could not be happier as they brilliantly plot our demise!!!"
This month, Garland named U.S. Attorney for the District of Maryland Robert K. Hur, a Trump appointee, as special counsel to investigate the Biden documents.
After classified documents were found when Mar-a-Lago was searched in August, Trump falsely claimed that Obama had hoarded "33 million documents," including many that were classified.
Clinton, Trump's 2016 presidential election opponent, has been investigated over her handling of emails multiple times. A probe by Trump's State Department in 2019 found that there had been no deliberate mishandling of classified information.
Clinton laughed when asked about Trump keeping classified documents at Mar-a-Lago during an appearance on The Tonight Show Starring Jimmy Fallon in September.
Around the same time, the former first lady in a tweet dismissed comparisons between her emails and the Trump documents.
"I can't believe we're still talking about this, but my emails…" Clinton tweeted. "As Trump's problems continue to mount, the right is trying to make this about me again. There's even a 'Clinton Standard.' The fact is that I had zero emails that were classified."