A former high-ranking FBI special agent has been charged with several counts after allegedly aiding a U.S.-sanctioned Russian oligarch and accepting payments for services.
Charles McGonigal, a retired special agent in charge of the FBI's Counterintelligence Division, and Sergey Shestakov, a court interpreter, were charged with conspiring to violate and evade U.S. sanctions, money laundering, violating the International Emergency Economic Powers Act (IEEPA) and conspiring to commit money laundering.
Each of the charges carries a maximum sentence of 20 years in prison.
McGonigal supervised and participated in investigations regarding Russian oligarchs, according to a press release from the Department of Justice (DOJ). Shestakov, who also was charged with making false statements, is a Russian diplomat turned U.S. citizen who works with the U.S. government as a Russian translator.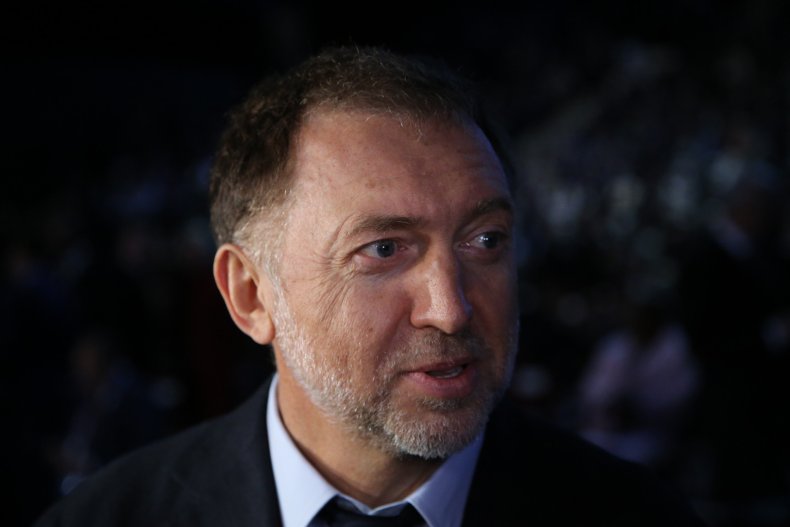 According to the press release, a few years after McGonigal retired from the FBI in 2018, he and Shestakov "conspired to provide services" to Russian oligarch Oleg Deripaska in 2021. The services were a violation of U.S. sanctions against Deripaska imposed in 2018.
According to the DOJ, McGonigal and Shestakov conspired with Deripaska in an attempt to remove Deripaska's sanctions. The U.S. officials allegedly accepted payment from Deripaska after they agreed to investigate a rival Russian oligarch of Deripaska's.
The DOJ said McGonigal and Shestakov concealed Deripaska's involvement in the investigation by shielding his name, forging signatures and using shell companies, or companies that exist only on paper, to send and receive money from Deripaska for the services.
Newsweek reached out to the DOJ for comment.
This is a breaking story and will be updated.