Tim Allen has denied Pamela Anderson's allegation that he once indecently exposed himself to her on the set of sitcom Home Improvement when they worked together back in 1991.
The claim was made in Anderson's upcoming memoir Love, Pamela, an excerpt of which was published by Variety ahead of its January 31 release. At the time of the alleged incident, Anderson would have been 23 years old to Allen's 37.
"On the first day of filming, I walked out of my dressing room, and Tim was in the hallway in his robe," read the excerpt. "He opened his robe and flashed me quickly—completely naked underneath. He said it was only fair, because he had seen me naked. Now we're even. I laughed uncomfortably."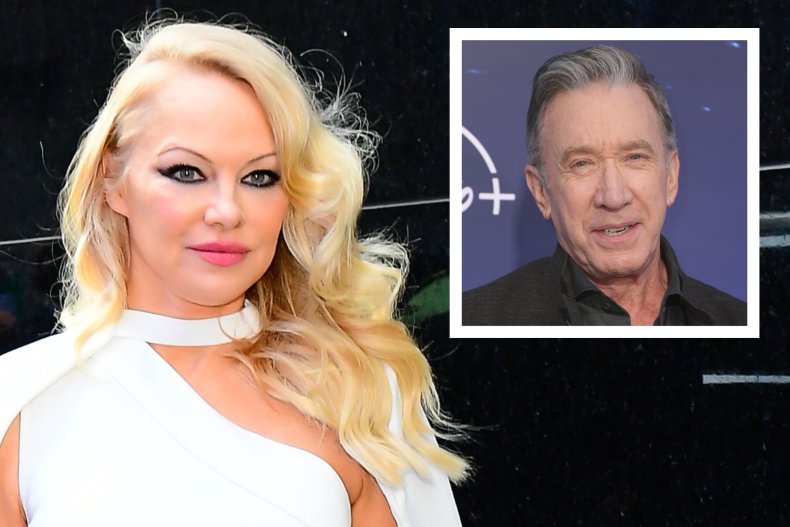 The quote was in apparent reference to Anderson having modeled for Playboy, a move that helped catapult the Canadian to international superstardom.
However, comedian Allen has denied the claims. He told Newsweek via his representative: "No, it never happened. I would never do such a thing."
As a then-budding actress, Anderson appeared on Home Improvement for the first two seasons as Lisa the Tool Girl. She eventually departed the ABC sitcom to focus on her role in TV show Baywatch, which would quickly become a global hit. She returned as a guest on Home Improvement in 1997.
Anderson's memoir will hit shelves on the same day that her Netflix documentary, Pamela, a Love Story, is set to debut on the streaming platform.
In it, she addresses 2022's Hulu series Pam & Tommy, which followed the tumultuous events after her private sex tape with then-husband Tommy Lee was leaked to the public via the internet, without their consent. Anderson was portrayed by Lily James, while Sebastian Stan played Lee.
While Anderson famously declined to have any part behind the scenes in the limited series, production continued, and it debuted in February 2022.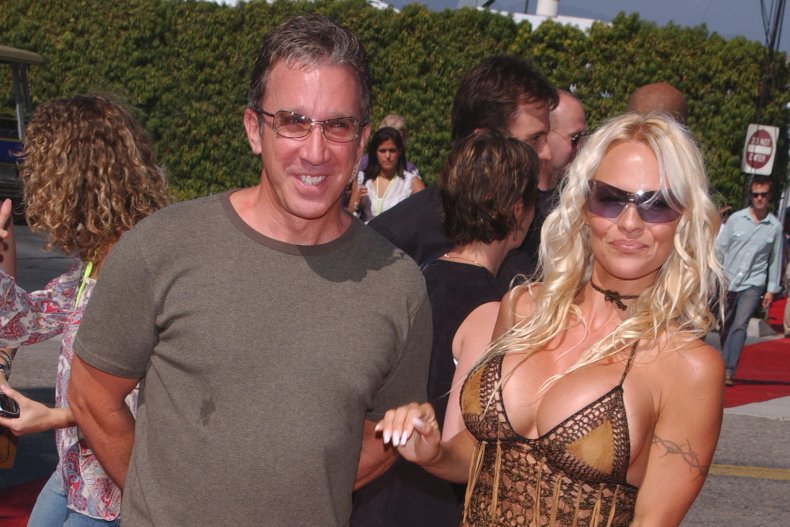 "She's chosen not to engage," Pam & Tommy scriptwriter Robert Siegel previously told Variety. "So we've respected her desire not to be involved."
In Pamela, a Love Story, Anderson—who speaks about the rape and sexual assaults she had endured as a child—says that, while the theft of her tape with Lee was a violation, the making of Pam & Tommy served to exacerbate the trauma.
Anderson said that she has never watched the sex tape and is refusing to view Hulu's dramatized retelling of the events surrounding the incident.
According to Esquire magazine, Anderson is seen speaking to her son, Brandon Lee, on the phone as he describes the first three episodes of Pam & Tommy to her. "I'm, like, shaking," she tells her son. "This feels really weird."
"I blocked that out of my life," she was quoted as later telling cameras. "I had to, in order to survive, really. It was a survival mechanism, and now it's all coming up back again. I feel sick. From my whole stomach, from the middle of my chest all the way down to my stomach. My stomach right now feels like it's been punched. I don't feel good right now."
She added: "This feels like when the tape was stolen. Basically, you're just a thing owned by the world."