President Joe Biden will face further scrutiny if he is found to have known about the classified documents found at his home and former office, a legal expert has warned.
Attorney General Merrick Garland has appointed Robert Hur to act as special counsel to investigate the possible mishandling of the materials found at the Penn Biden Center as well as Biden's home and garage in Wilmington, Delaware.
Unlike Donald Trump, who kept top secret documents at his Mar-a-Lago resort after leaving the White House, Biden isn't accused of attempting to restrict a federal attempt to retrieve the classified materials. Trump also failed to hand them over to the government months after he had received a subpoena to do so, prompting the August raid at his Florida home.
Instead, Biden's lawyers immediately returned all the documents to the National Archives upon their discovery, and the president hasn't been accused of deliberately attempting to hold onto them.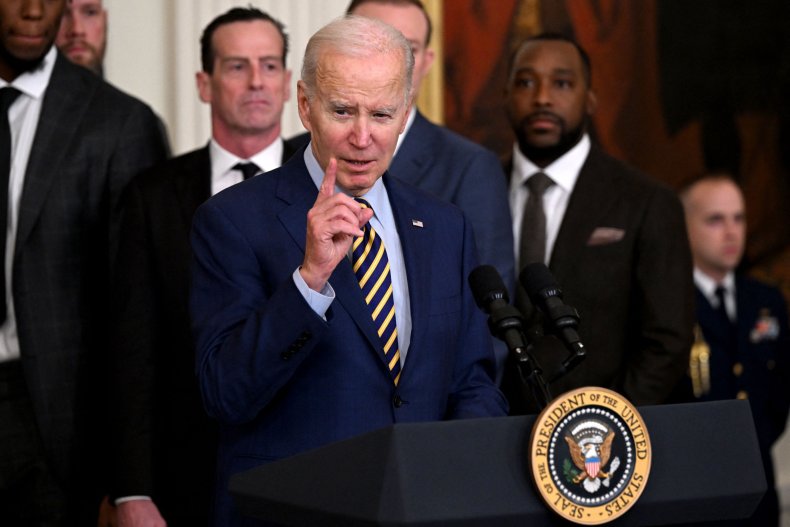 However, Neama Rahmani, a former federal prosecutor and president of Los Angeles-based West Coast Trial Lawyers, said Biden may face consequences if it turns out he knew that Obama-era classified documents were being kept in his home or in the Washington D.C. think tank office.
"Biden's awareness of the classified materials is the key question in determining whether he violated the Presidential Records Act, Espionage Act, or other federal law," Rahmani told Newsweek.
"Mere negligent misplacement of the documents isn't enough for criminal liability."
Under the Espionage Act and other federal security legislation, any unauthorized retention, mishandling or transmission of documents is considered a violation of the law.
Biden has already said he was "surprised" to hear about the classified documents found at the Penn Biden Center and that he is fully cooperating with the Department of Justice.
However, even if Biden were found to have been aware about the location of the documents, he will still be shielded from prosecution while president. Biden is currently planning to run for president again in 2024, meaning that he could have absolute immunity for years if he wins the next election.
Experts have already questioned whether there is any justification for a criminal investigation over Biden's handling of the classified materials.
Former Acting U.S. Solicitor General Neal Katyal compared the classified materials situation between Biden and Trump to the pair borrowing a library book.
"One forgot about the book, finds it a couple years later, and then immediately gives it back. The other person knowingly takes the books & refuses to give it back when the library sends request after request for it," Katyal tweeted.
"In both cases, the same basic action was taken: a library book wasn't returned. But, intuitively, we all view those two scenarios differently. And fortunately, so does the law when it comes to something like the possession of classified documents."
Even if not criminally liable, Republicans have also questioned why the White House did not immediately reveal that Biden's lawyers had found the initial cache of documents on November 2, just days before the midterm elections.
Timing Issues
Rahmani noted that there is no legal requirement for the National Archives or Biden to disclose the existence of the classified documents to the American public as soon as they found them, but not doing so was bound to raise suspicion.
"Biden's lawyers reportedly notified the National Archives when they were discovered, which satisfies their legal requirement. Whether it was the right move politically is another question," Rahmani told Newsweek.
Elsewhere, a Quinnipiac University poll revealed that 71 percent of Americans think Biden's classified materials story is either very serious (39 percent) or somewhat serious (32 percent).
Nearly half (46 percent) of Americans think Biden shouldn't be investigated over his handling of these classified documents, while 37 percent think he should face criminal charges.
"Roughly two-thirds of Americans are aware of and troubled by the misplaced classified documents found in President Biden's home and private office. But is it a criminal case? No," said Tim Malloy, a Quinnipiac University polling analyst.