The Bachelor fans have fallen for one of the contestants thanks to an unintentional sex joke she made during the season premiere.
Ariel Frenkel, a 28-year-old marketing executive from New York City, was one of 30 women on the starting line-up of the ABC dating show, which returned to screens on Monday evening.
Zach Shallcross originally starred on the last season of The Bachelorette, which saw Gabby Windey and Rachel Recchia on a quest to find love, and is the new leading man for the 27th season of The Bachelor.
Monday evening's bumper two-hour episode showed Shallcross meeting each of the 30 single women hoping to win his heart, but it was during their introduction that Frenkel made a comment that was interpreted as a sex joke by viewers.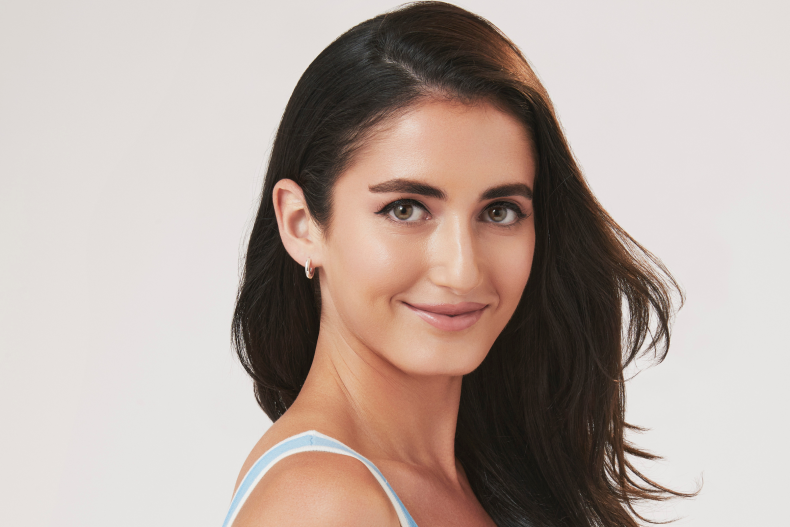 "I missed my flight to get here, my suitcase broke, my dress even ripped!" she informed Shallcross as she was making her way into the famous The Bachelor mansion for the first time.
"But nothing was going to stop me from coming," she added.
One fan declared that Frenkel is their "new front runner" following her unintentional X-rated joked.
While another joked: "We didn't really think that one through did we sweetie," after the hilarious moment.
"#nice," wrote another viewer during The Bachelor premiere.
As another fan queried: "So we're gonna act like Ariel didn't make a sex joke?"
Frenkel hasn't addressed the reaction to her comment on social media, but she has reposted a series of Instagram stories from viewers showing her support on her own page.
Elsewhere on The Bachelor, viewers got a little more insight into Shallcross' childhood, including the fact that he played bass guitar in a high school band and that in college he DJed under the name Berzachy.
Shallcross also received some advice from past The Bachelor star Sean Lowe, who told the new Bachelor that he should keep an "open mind" and warned him that his perfect girl may not necessarily be his "type."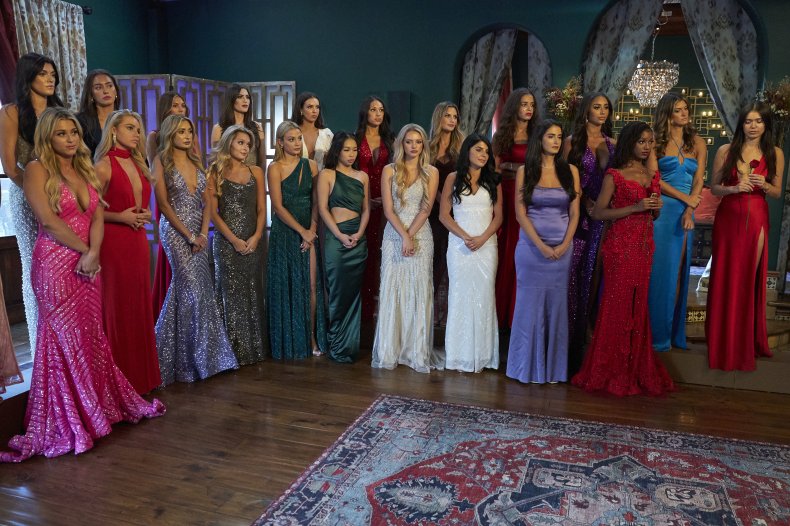 At the end of the episode, the "First Impression Rose," which guarantees immunity, was given to Greer Blitzer, a 24-year-old medical sales representative from Houston, Texas.
Brianna Thorbourne was also safe from elimination as she was awarded the "America's First Impression" rose, via a vote on Twitter during The Bachelorette finale back in September 2022.
Madison Johnson was sent home before the rose ceremony even began, after she confronted Shallcross following an awkward kiss between the pair. Shallcross told Johnson that he "appreciated" her coming to him to find out if they had a connection but broke the news to her that he didn't want to "lead her on," and she then left.
Frenkel, Christina Mandrell, Charity Lawson, Bailey Brown, Jess Girod, Genevie Mayo, Davia Bunch, Aly Jacobs, Brooklyn Willie, Kaity Biggar, Anastasia Keramidas, Kylee Russell, Gabi Elnicki, Katherine Izzo, Mercedes Northup, Victoria Jameson, Kimberly Gutierrez and Cat Carter were then all given roses and will return next week.
Shallcross then said goodbye to Becca Serrano, Cara Ammon, Holland Parsons, Lekha Ravi, Olivia Lewis, Olivia Miller, Sonia Sharma, Vanessa Dinh and Viktoria E. as their The Bachelor journey came to an end.
The Bachelor Season 27 continues Mondays at 8/7c on ABC.