Alec Baldwin and his brothers are known for being famous actors—but Samurai Jack voice actor Greg Baldwin wants everyone to know he's not related.
Alec is trending heavily across the internet after news emerged that he could be charged with two counts of involuntary manslaughter, in relation to the accidental shooting of cinematographer Halyna Hutchins on the set of Rust in 2021.
Many people, including celebrities, politicians and political commentators have added their two cents to the topic in light of the recent developments.
However, Greg Baldwin wants nothing to do with it.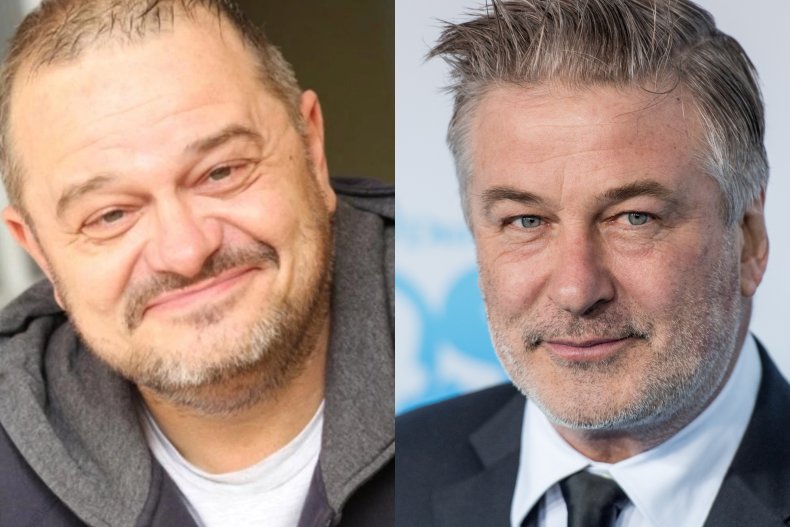 "Alec Baldwin is trending again," Greg wrote on Thursday. "Just a friendly reminder… we're not related." There are four Baldwin brothers who have made their names as actors: Alec, Daniel, Billy and Stephen.
While Greg is not a member of the famous Baldwin family, which also includes the likes of Ireland Baldwin and Hailey Bieber, he told his Twitter followers that he does have famous relatives who bear the Baldwin name.
"I am .. however … distantly related to Sir Stanley Baldwin," Greg wrote, sharing an old image of the former Prime Minister of the United Kingdom. Stanley Baldwin had three stints as the PM in Great Britain, from May 1923 until January 1924, from November 24 until June 29, and finally from June 1935 until May 1937.
"Maybe I'll inherit a castle or something," Sir Stanley Baldwin's distant relative Greg quipped.
Greg, the 62-year-old actor and voice performer, is known for roles in several popular franchises. He's the voice of demon lord Aku in Samurai Jack, he's Uncle Iroh in Avatar: The Last Airbender, and he's also lent his voice to Star Wars cartoons and video games.
It's unclear how Greg and Sir Stanley Baldwin are directly related, but Sir Stanley's father Alfred Baldwin was one of twelve children, so the family lineage widens from there.
Greg isn't the only actor with the surname Baldwin who's often mistaken for a member of Alec Baldwin's family.
Actor Adam Baldwin, known for his roles in Full Metal Jacket, Firefly and Chuck, is no direct relation to Alec's family. Likewise, former child actor A. Michael Baldwin is also no relation.
Why Alec Baldwin is Trending
30 Rock and Oscar-nominated actor Alec Baldwin is trending because of new revelations involving the death of Hutchins on the set of his movie Rust.
The New Mexico First Judicial District Attorney Mary Carmack-Altwies announced on Thursday that Baldwin could face two charges of involuntary manslaughter.
"After a thorough review of the evidence and the laws of the state of New Mexico, I have determined that there is sufficient evidence to file criminal charges against Alec Baldwin and other members of the Rust film crew."
Carmack-Altwies ended her statement: "On my watch, no one is above the law, and everyone deserves justice."
Baldwin's lawyer Luke Nikas has refuted the claims and told Newsweek in a statement, "We will fight these charges, and we will win."