Russian state television guests acknowledged the "fierce" resistance of Ukrainian forces and the speed at which they mastered Western-supplied weapons in a clip circulating on social media Monday.
Though there were some initial expectations that Russia would sweep Ukraine's army in a matter of days when President Vladimir Putin launched his invasion on February 24 last year, the war is now approaching its one-year anniversary as Ukrainian forces continue to resist Russian aggression. Ukraine's defense has been bolstered by weapons and other aid from Western allies, who have provided air defense systems, rocket launchers and armored personnel carriers.
Ukraine is closer than ever to potentially obtaining German-made Leopard 2 tanks, the type of heavy equipment Ukraine has long requested in order to fend off Russia's attacks. Polish President Andrzej Duda announced plans last week to provide Ukraine with a company of the tanks, but Poland requires Germany's permission to provided them to a non-NATO country.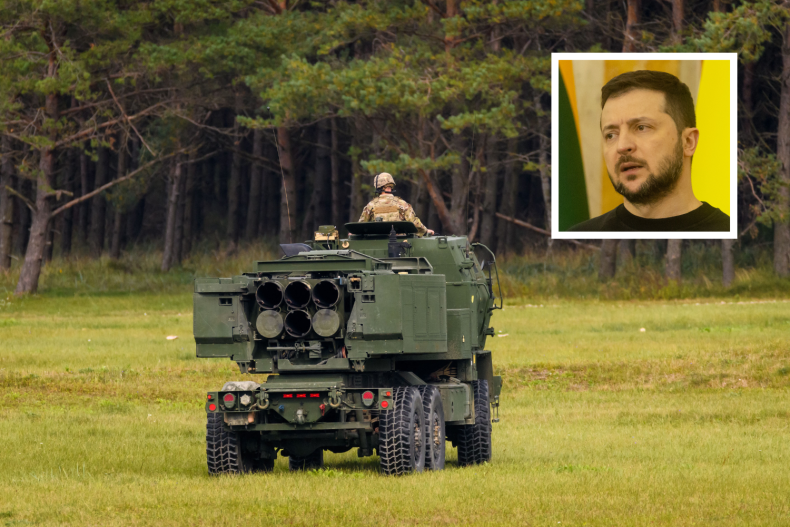 Though Germany has been hesitant to send tanks to Ukraine, German Foreign Minister Annalena Baerbock said Sunday that Germany would not attempt to stop Poland from providing them, the Associated Press reported. Polish Prime Minister Mateusz Morawiecki said Monday that they would formally ask Germany for consent but also said that Poland would make its own decision if it lacks Germany's permission.
A group of Russian state television guests, whose names and titles were not immediately clear, discussed Western aid and Ukraine's continued resistance against Russian forces in the Twitter clip posted Monday by Anton Gerashchenko, an adviser in Ukraine's Ministry of Internal Affairs.
One guest began the clip by saying that "all of our fighters confirm that Ukrainians fight fiercely for every single settlement," according to an English translation of his comments.
A second guest mentioned the Ukraine Defense Contact Group meeting in Ramstein, Germany, last week when participants were not able to come to a unanimous decision on supplying the Leopard 2 tanks. The second guest said that while the tanks have not yet been supplied, "they will be supplied tomorrow."
"We must be prepared for the worst scenarios," he added.
A third guest then spoke about the importance of taking Ukraine "seriously," saying that it has demonstrated an "amazing ability" to train on Western equipment. When asked about which equipment he was referring to, the guest mentioned the U.S.-supplied High-Mobility Artillery Rocket Systems (HIMARS), German Panzerhaubitze 2000 self-propelled howitzers and French CAESAR self-propelled howitzers.
Ukrainians mastered these systems "very quickly," the third guest said, adding that future weapons deliveries will also "be mastered quickly enough."
Newsweek reached out to the defense ministries of Russia and Ukraine for comment.