Russia's planned expansion of its army faces major obstacles, according to British intelligence.
In a Sunday intelligence update, the U.K.'s Ministry of Defence gave an assessment of Russia's plans after Sergei Shoigu, Russia's Defense Minister, said on January 17 that he planned to restructure the nation's armed forces.
The planned implementation between 2023 and 2026 would reportedly see an expansion to 1.5 million troops, an 11 percent increase on top of the previously announced enhancement to 1.35 million.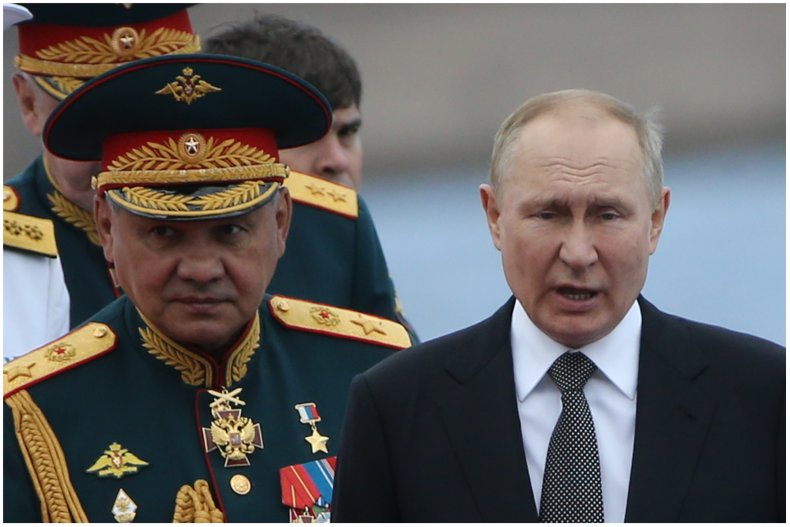 But British intelligence has questioned the possibility of meeting the target and said it signaled that Moscow believes there will be a threat for several years to come.
The MoD post read: "Shoigu also announced the re-establishment of Moscow and Leningrad military districts, a partial return to the Soviet era organization of forces in Western Russia. A new army corps is to be established in Karelia.
"Shoigu's plans signal that the Russian leadership highly likely assess that an enhanced conventional military threat will endure for many years beyond the current Ukraine war. However, Russia will likely struggle to staff and equip the planned expansion."
The announcement comes after the Ukrainian government claimed on Saturday that more than 20,000 Russian troops had been killed in the past month.
Ukrainian figures suggest more than 120,000 Russian troops have been killed since the full-scale invasion was launched on February 24.
If accurate, this would indicate more Russians have died in Ukraine than American soldiers in World War I.
Newsweek has been unable to independently verify the figures.
Russia does not regularly release its own casualty figures, although it has publicly confirmed the deaths of fewer than 6,000 regular troops.
The casualty rate did spark partial mobilization of military reservists in Russia, including the alleged enlistment of convicted criminals with serious illnesses from the country's prisons.
Hundreds of thousands of Russians are believed to have fled the country before mobilization began, although the government faced little resistance to the order.
As the conflict nears one year since Russia's invasion of Ukraine on February 24, both nations' forces are battling over key territory.
Russia and Ukraine have amassed a significant number of forces in Zaporizhzhia, in southeastern Ukraine, although the conflict there appears to be deadlocked, according to the MoD.
Newsweek has contacted the Kremlin for comment.