Air defense systems have reportedly been installed on top of several buildings in the Russian capital of Moscow as the Kremlin warns that Ukraine obtaining long-range weapons could escalate the war.
Pictures and videos were circulating on Twitter Thursday of what users said showed Pantsir-S1 air defense systems on the rooftops of several Moscow buildings.
Rob Lee, a senior fellow in the Foreign Policy Research Institute's Eurasia Program and a Ph.D. student at King's College London's War Studies Department, tweeted that the systems were installed on an administrative building in Moscow and on the Russian Defense Ministry's National Defense Management Center.
The reports of the new air defense additions in Moscow came on the same day that Kremlin spokesperson Dmitry Peskov warned it would be an escalation if Western countries provided Ukraine with long-range weapons.
"Potentially, this is extremely dangerous, it will mean bringing the conflict to a whole new level, which, of course, will not bode well from the point of view of global and pan-European security," Peskov told reporters, according to Agence France-Presse.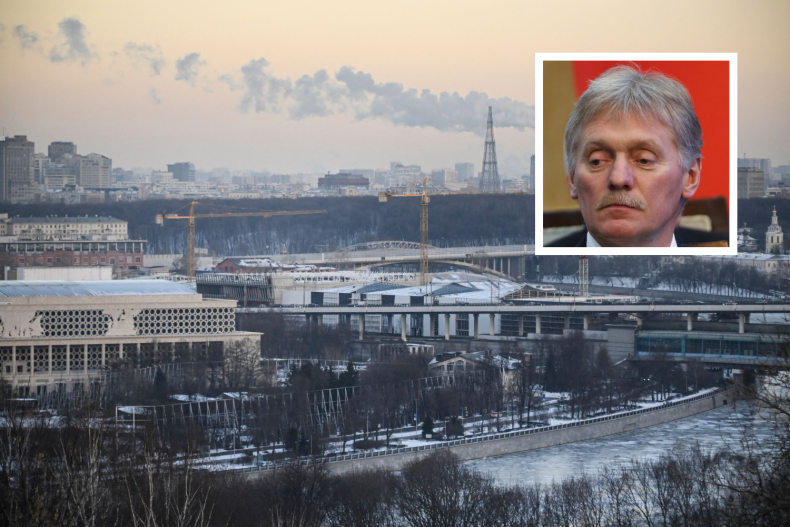 While the U.S. has funneled weapons and other aid into Ukraine since the start of the war in late February last year, President Joe Biden has said that he wouldn't provide weapons that could be used for attacks inside of Russia.
"We're not going to send to Ukraine rocket systems that strike into Russia," Biden was quoted in a Reuters article from May 2022.
But Ukraine may not need to rely on the U.S. for the capability to strike inside Russia.
The Kyiv Independent reported last Friday that the Ukrainian defense company Ukroboronprom announced it had completed testing of a long-range drone. The drone has a range of more than a thousand kilometers, equivalent to more than 620 miles, and a payload of roughly 165 pounds, according to the news outlet.
As Russia seeks to discourage the West from providing Ukraine with long-range weapons, some Twitter accounts appeared to mock the country in light of the reported Pantsir-S1 installations.
"Great news! The 'Pantsir-S1' air defense systems have been successfully installed on multiple buildings in Moscow near the Kremlin, including the Ministry of Defense building. Everything goes according to plan, right?" the account for the Saint Javelin campaign, which raises funds to help Ukraine, tweeted.
Charles Lister, a senior fellow and the director of the Middle East Institute's Syria and Countering Terrorism & Extremism programs, also highlighted the new development in Russia's capital on Twitter.
"Earlier today, #Russia deployed Pantsir air defense systems atop several high-rise buildings in #Moscow, including the Ministry of Defense. Not sure what it could possibly be concerned about…," he tweeted with a winking face emoji.
Newsweek reached out to the Kremlin and Russia's Defense Ministry for comment.