The 118th Congress has officially begun with a slim Republican majority in the House and a larger Democratic majority in the Senate. The red wave predicted by pundits in the midterm elections never materialized. Instead, House Republicans regained control with just a four-seat margin.
With so little wiggle room, collaboration between our two parties will be necessary if we are going to accomplish meaningful work for the American people.
There is a path forward on the economy that can help unite our divided Congress and deliver for Americans. I call it a new economic patriotism—a moonshot for domestic production and investment in our factory towns across the country and the industries of the future.
This revitalization and rebalancing of trade deficits with our global competitors will help create millions of good paying jobs and correct the structural inequalities that globalization has fostered.
I recently met with my friend Mike Monahan, an International Vice-President at IBEW. He shared with me his frustrations as he fights to keep his members' jobs from leaving overseas to places like China. He told me that he was brought up with the mindset that it was important to have our goods "Made in the USA"—from baseball gloves to vehicles. But over the past few decades, that's faded.
Speaking colloquially, he was fine buying pencils from another country if they bought our paper, but it made no sense to him for Americans to buy both pencils and paper from another country. That's not fair trade.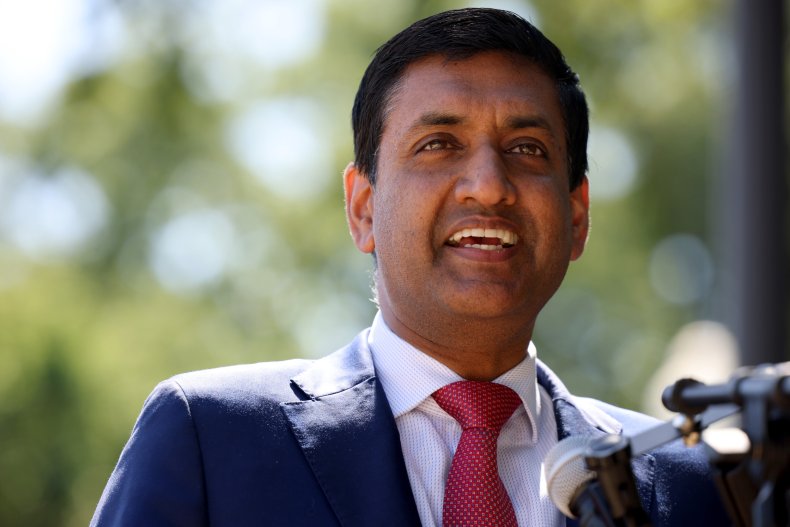 We made a big strategic mistake in this country. Harmful trade deals and economic policies contributed to the problem. But the biggest factor was that we stopped caring about production. 70,000 factories closed here at home. There are entire towns that have been gutted and industries that have been lost.
It is time to bring back production to this country and restore American manufacturing and technology leadership. Both Democrats and Republicans largely agree on this point.
Democrats and Republicans may differ on solutions, but there is still common ground we can find. For example, I worked for years on a bipartisan basis with Majority Leader Schumer, Senator Todd Young, and Representative Mike Gallagher on the Endless Frontier Act, which was included in the CHIPS and Science Law. It's a transformative investment in American innovation, manufacturing, and national security, with the condition that not a dollar goes to stock buybacks and CEO bonuses. And it is already working to bring back semiconductor manufacturing to the United States.
Intel's invested twenty billion dollars to build a new factory in Ohio, Micron's invested in a new fab in upstate New York, and TSCM is expanding in Arizona.
Not every American factory town is going to have a semiconductor chip factory. That's why we also need to bring back the production of things like auto parts, paper, steel, textiles, solar panels, and aluminum.
I recently introduced a bill with Senator Marco Rubio to rebuild other critical industries in the United States by creating a council to develop a National Development Strategy and authorizing $20 billion over 10 years to execute this strategy. In the crafting of the legislation, there were things we disagreed on, like funding levels. But we were willing to work together and compromise to introduce a bill that will help our country remain a global leader.
There is much more that the Congress can do to help workers. We need to respect American workers by passing legislation like the PRO Act and ensuring that they have a livable wage. Legislation on paid family leave and affordable childcare will make it possible for workers to balance their commitments to their jobs and their families. These are Democratic priorities that Democrats should run on to regain the House in 2024 and then pass into law. We should continue to build support for those ideas while also working to get as much done as possible over the next two years.
This goes beyond unifying members of Congress. Regular Americans are also experiencing the same polarization. We are seeing increasing strands of xenophobia and hate that can be attributed in part to job loss and deindustrialization.
Democracy's very foundation depends on a strong economy where everyone has dignity, and all Americans can participate in making things here. What we need is a hopeful, optimistic vision for the middle class in the 21st century.
This is a movement that can unify Americans, from the coasts to the heartland, around a shared national purpose and a new economic patriotism.
Rep. Ro Khanna is the U.S. representative from California's 17th congressional district.
The views expressed in this article are the writer's own.