The audience at the live announcement of the 2023 Academy Award nominations couldn't help giggle at the name of one short film.
Actors Riz Ahmed and Allison Williams hosted the presentation where they read the nominees for the upcoming 95th Academy Awards.
But one short film nominee caught the attention of those in the audience and people watching at home with its risque name.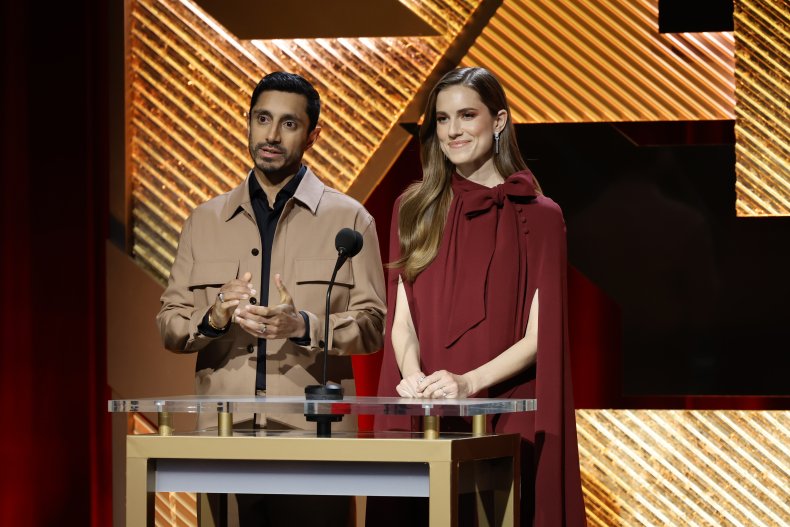 Ahmed revealed My Year of Dicks was nominated in the Animated Short Film category as the live audience sniggered at its name.
Williams quickly said, "no comment" to the hilarious moment as Twitter quickly reacted.
"The eruption of giggles when My Year of Dicks was nominated for Best Animated Short. Lol," tweeted film critic Courtney Howard.
One person watching at home wrote: "Riz Ahmed breaking while announcing My Year of Dicks Oscar nomination will be more entertaining than the entirety of the Oscars ceremony."
And another person added: "Riz Ahmed saying My Year of Dicks to delighted giggles, yes Hollywood is back."
My Year of Dicks was directed by Sara Gunnarsdóttir and created and written by Pamela Ribon. It is based a Ribon's comedic memoir Notes to Boys: And Other Things I Shouldn't Share in Public.
The film follows a 15-year-old Pam living in Houston in 1991 as she embarks on a journey to find the right boy to lose her virginity to.
This is a developing story with more to follow.