Several high-profile Ukrainian officials have resigned as Kyiv commits to forging ahead with an anti-corruption drive.
The deputy head of Ukraine's presidential office, Kyrylo Tymoshenko, asked to be relieved of his duties, according to the Associated Press, although no reason has been made public for the move.
In a post on his Telegram page, Tymoshenko said he thanked Ukraine's president, Volodymyr Zelensky, "for the trust and the opportunity to do good deeds every day and every minute."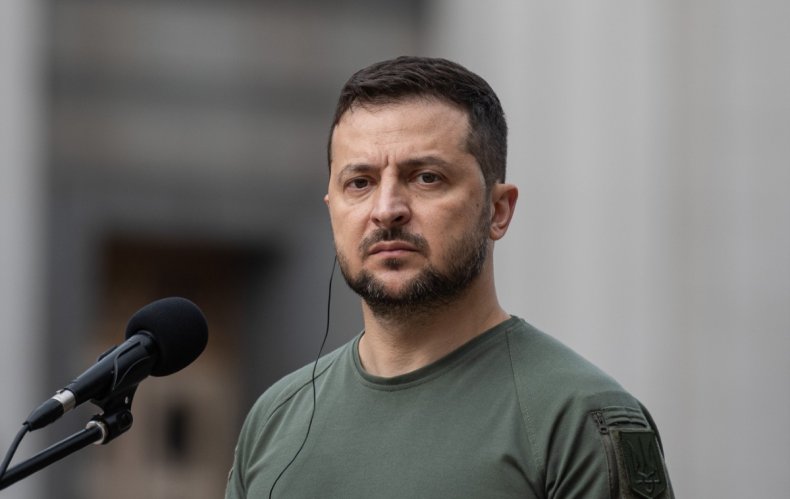 Tymoshenko had previously faced criticism for his use of expensive cars, but has denied any wrongdoing related to the scandals.
The Ukrainian defense ministry confirmed the resignation of deputy defense minister, Vyacheslav Shapovalov, in a press release posted to its website and its Telegram account.
The defense minister "supported the request" for dismissal from Shapovalov, the statement said. Shapovalov had "asked to be released in order not to create threats to the stable support of the Armed Forces of Ukraine as a result of the campaign of accusations related to the procurement of food services."
"The Ministry of Defense of Ukraine is grateful to Vyacheslav Shapovalov for his team and efficient work and is sure that the information waves will subside and justice will be achieved," the defense ministry said.
The department "adheres to the principle of zero tolerance for corruption, respects democratic control and will ensure absolute transparency for any inspections by authorized bodies," it continued.
The Ukrainian Prosecutor General's office, in a brief statement posted to Telegram, also announced that Oleksiy Symonenko had been dismissed from the post of deputy prosecutor.
The order for the "voluntary dismissal" was signed by the prosecutor general, Andriy Kostin, the statement said.
On Sunday, Zelensky promised corruption in the country would be addressed, promising "there will be no return to what used to be in the past."
In his nightly address, he said the coming week "will be the time for appropriate decisions."
In 2021, Ukraine ranked 122th on Transparency International's Corruption Perceptions Index, out of 180 countries.
This story will be updated as further information becomes available.