Most Democrats think that Congress should probe the fact that classified documents were found at President Joe Biden's home and former office, according to a new poll.
A Yahoo News/YouGov poll published on Wednesday found that 52 percent of Democrats favor Congress "investigating the classified documents found at Biden's home and post-vice-presidential office."
Special Counsel Robert Hur has been appointed to investigate the matter after classified documents from Biden's time as vice president were discovered in his former office at the Penn Biden Center, a think tank in Washington, D.C. A second batch of documents was then discovered at the president's home in Wilmington, Delaware.
The White House subsequently confirmed that two further batches of documents were discovered on January 12 and January 14.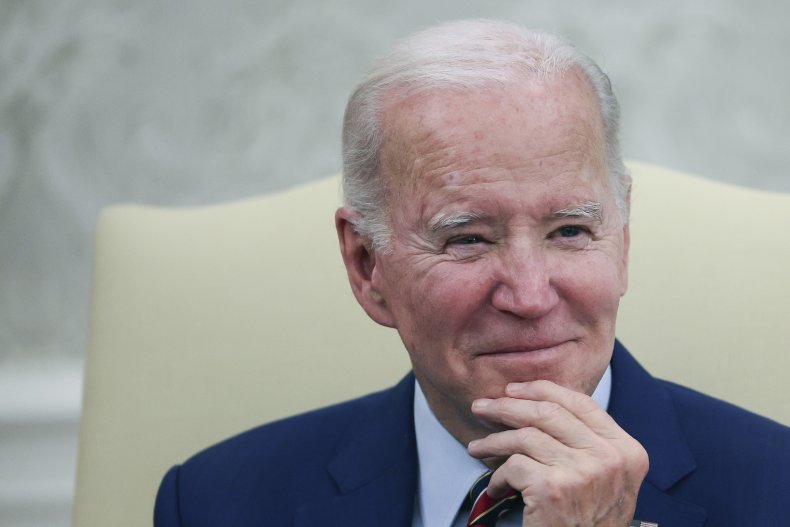 The new Republican majority in the House of Representatives may choose to launch its own investigation of Biden's handling of classified documents and the Yahoo News/YouGov poll may bolster the case for a congressional probe.
The poll found that 64 percent of Americans favor an investigation by Congress, 16 percent were opposed and 20 percent weren't sure.
Among Democrats, 52 percent supported Congress investigating, while 27 percent were opposed and 22 percent weren't sure.
Republicans were in favor of a congressional probe by a much wider margin—with 84 percent saying they supported an investigation, 9 percent opposed and 7 percent saying they weren't sure.
The Yahoo News/YouGov poll was conducted among 1,538 U.S. adults from January 12 to January16 and had a margin of error of approximately plus or minus 2.7 percent.
House Republicans are already planning to launch several investigations into the Biden administration and Republican Representative James Comer, chair of the House Oversight and Accountability Committee, has already sent a letter to Secretary of the Treasury, Janet Yellen, seeking information about the Biden family's financial affairs.
"We would never have known about the possession of the classified documents were it not for investigative reporting by CBS that somehow got a leak to determine that this had happened prior to the election," Comer told CNN's Jake Tapper on Sunday.
"So the administration hasn't been transparent about what's going on with President Biden's possession of classified documents. And we just want equal treatment here with respect to how both former President Trump and current President Biden are being treated with the document issue," he said.
Donald Trump is also facing an investigation into his handling of classified documents at his Mar-a-Lago home, which is being conducted by Special Counsel Jack Smith.
Comer has sent a letter to White House Chief of Staff Ron Klain seeking visitor logs for Biden's Delaware home as well as documents and communications relating to searches for classified documents at Biden's home and former office.
Newsweek has asked the White House for comment.