Miley Cyrus has got fans talking about her past marriage to actor Liam Hemsworth following the release of her new single "Flowers."
The breakup track, which as of January 20 has reportedly become the fastest song to surpass 100 million streams in Spotify history, was released on January 13.
The release date of "Flowers" also marked Hemsworth's 33rd birthday, sparking speculation that Cyrus is discussing her former husband in the track.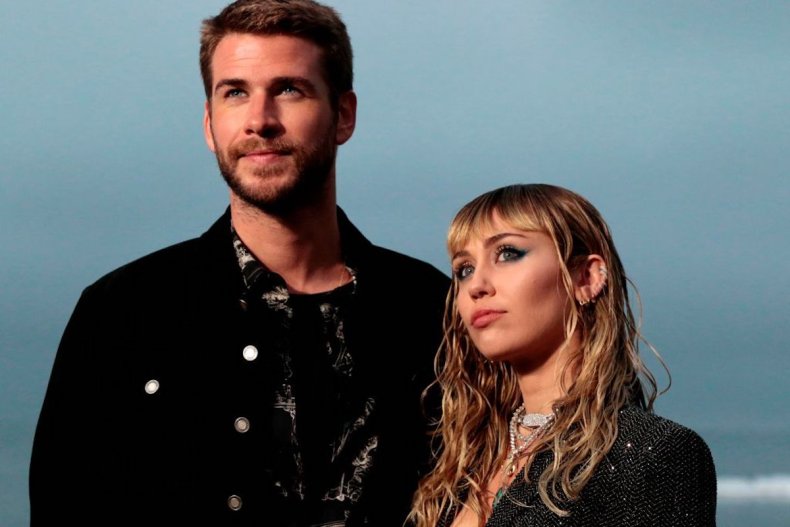 After meeting while filming Nicholas Sparks adaptation The Last Song together in 2009, Cyrus and Hemsworth embarked on an on/off relationship for several years before getting engaged in 2012.
Their first engagement was called off in 2013 but they became engaged again in 2018 and on December 23, 2018, shortly after a devastating fire that burned down their house, they married.
Cyrus, now 30, and Hemsworth, now 33, announced their divorce just nine months later in August 2019 and former Hannah Montana star Cyrus spoke openly about the split in several interviews in 2020.
Newsweek has everything you need to know about what Cyrus revealed about the divorce.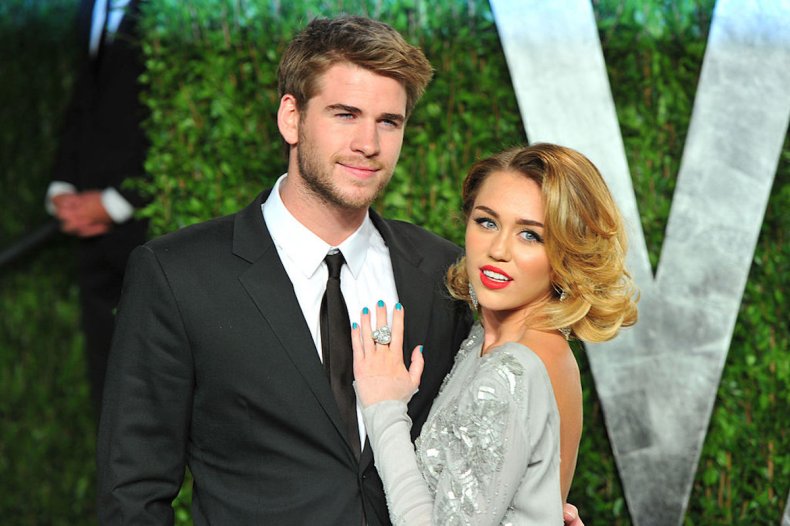 What Miley Cyrus Said About Her Divorce From Liam Hemsworth
Joe Rogan's Podcast
In September 2020 Cyrus appeared on The Joe Rogan Experience podcast where she said she had "recently just went through a very public divorce that f****** sucked."
Opening up to host Rogan, now 55, Cyrus said: "Me and someone that I loved realized that we don't love each other the way that we used to anymore."
She went on to speak about the public backlash she received after her and Hemsworth's split was announced, saying: "It's just amazing to me that the public kind of thinks that there's no gap of time that they didn't see that could possibly be what led to this."
Referring to photos that were taken of her kissing The Hills star Brody Jenner's ex-wife Kaitlynn Carter while on vacation in Italy shortly after news of her divorce broke, Cyrus added: "Like, it's not one day you were happy on the carpet, the next day you were making out with your friend in Italy. What the f***? There was a lot of time in between that that you didn't see."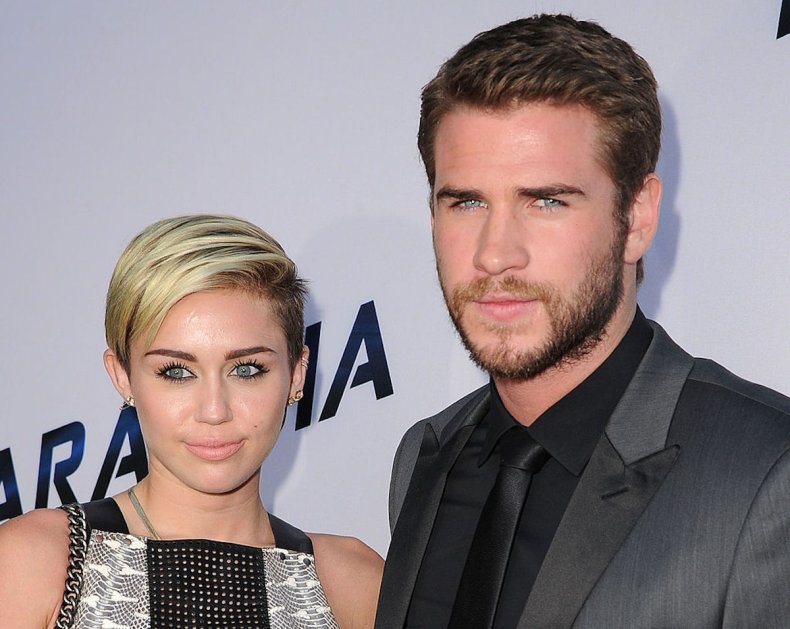 Further into her chat with Rogan, Cyrus opened up about relying on romantic relationships and compared love to taking "cocaine" due to its addictive nature.
Cyrus, who is sober, explained: "When you love someone the first couple of months, you know, you do feel like you're high on drugs."
She also said that she used to be the type of person who has a "tendency to need someone in my life at all times," and though she didn't name Hemsworth in the conversation, Cyrus did allude to him when she said: "I called the love of mine, who I was with and we got divorced, it was almost like a pacifier. Like, he was that thing I just needed."
The Howard Stern Show
Then, in December 2020, just months after her interview with Joe Rogan, Cyrus made an appearance on The Howard Stern Show.
Cyrus discussed her divorce in the chat, as well as the reasons why the couple had married in the first place.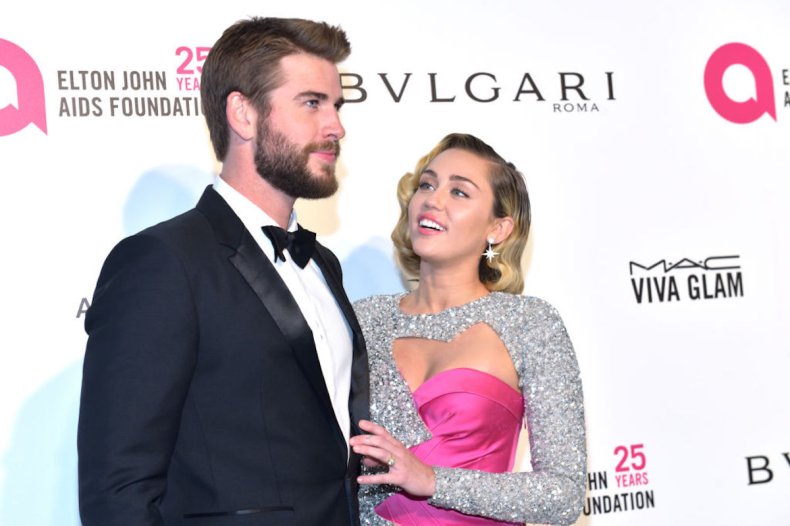 The star explained that the 2018 fire that destroyed their Malibu home was a huge factor in them tying the knot.
The house they shared together, which Cyrus references in "Flowers" with the line "built a home and watched it burn," burned down after the Woolsey wildfire that spread through Los Angeles and Ventura Counties in November 2018.
"I had so much and it was all gone, every song I had ever written was in that house," Cyrus told Stern of the traumatic event. "Every photograph of me that my parents had given to me, all my scripts, I lost everything."
Cyrus, who had been in South Africa filming Netflix series Black Mirror at the time of fire, continued: "So in trying to put that back together, instead of going, 'Oh, nature kind of did something I couldn't do for myself; it forced me to let go,' I ran toward the fire.
"Which is not abnormal, a lot of animals do this and end up dying, like deers run into the forest. You're attracted to that heat and me being an intense person and not wanting to sit with it, and not wanting to go, you know, 'What could be purposeful about this?' I just clung to what I had left of that house, which was me and him."
Cyrus added that she still had adoration for Hemsworth, saying: "I really do and did love him very, very, very much and still do, always will," but explained that "there was too much conflict" in their marriage for it to last.
"When I come home, I want to be anchored by someone, I don't get off on drama or fighting," she concluded.