Jenna Ellis, a former senior legal adviser to former President Donald Trump, said on Saturday that Democrats might be considering former first lady Michelle Obama and California Governor Gavin Newsom as potential 2024 presidential nominees as President Joe Biden's classified documents issue continues to develop.
"More documents found in Biden's home. They're taking him down. Michelle and Gavin in the wings," she tweeted.
Ellis, who hosts the Jenna Ellis in the Morning radio show, told Newsweek on Sunday that Democrats can't consider Biden as a potential candidate for the 2024 presidential election, and that Michelle Obama and Newsom might be better nominees.
"Joe Biden has been an utter failure and increasingly showing signs of mental competency, so the Democrats know they cannot possibly run him again in 2024. He has become a liability to their party. The timing, scope, and handling of the classified documents found in multiple locations raises a lot of suspicion and questions," Ellis said.
She continued on Sunday: "It seems like the perfect way to push out Biden while simultaneously using 'similar' classified document findings and 'equal treatment' by the DOJ as a pretext to try to take down the far bigger enemy: Donald Trump. It's no secret that the Democrats are considering Michelle Obama or Gavin Newsom for 2024."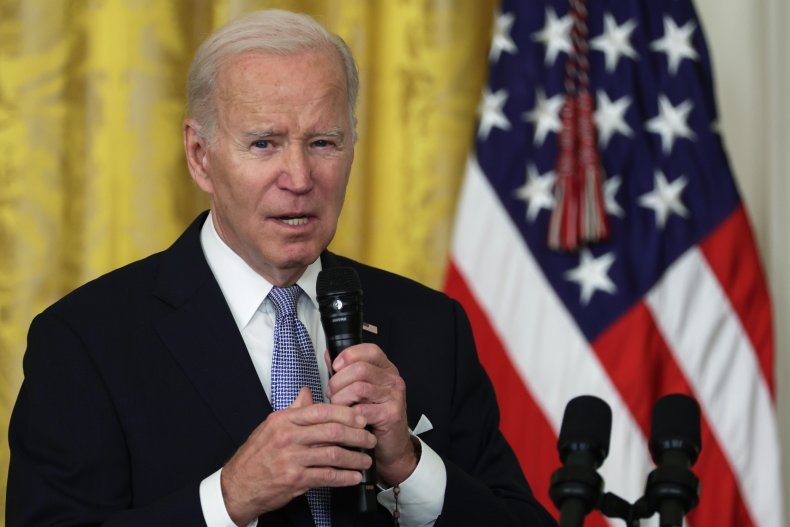 Her remarks come after Biden's attorney confirmed on Saturday that more classified documents were found in the president's possession inside his Delaware home.
"At the outset of this matter, the President directed his personal attorneys to fully cooperate with the Department of Justice," Biden's personal attorney Bob Bauer said.
"Accordingly, having previously identified and reported to DOJ a small number of documents with classification markings at the President's Wilmington home, and in the interest of moving the process forward as expeditiously as possible, we offered to provide prompt access to his home to allow DOJ to conduct a search of the entire premises for potential vice-presidential records and potential classified material," the lawyer added.
This is the third time that classified documents have been discovered in Biden's home and former office over the past few months. Documents dating back to when Biden served as vice president under former President Barack Obama were previously discovered earlier this month. Some of the documents also dated back to when Biden was a senator from 1973 to 2009.
Meanwhile, an earlier batch of confidential records was also discovered on November 2 by Biden's attorneys in his former office at the Penn Biden Center for Diplomacy and Global Engagement think tank in Washington, D.C.
The Department of Justice (DOJ) began searching Biden's house on Friday and concluded later that night, covering "all working, living and storage spaces in the home," according to Bauer.
"DOJ had full access to the President's home, including personally handwritten notes, files, papers, binders, memorabilia, to-do lists, schedules, and reminders going back decades," Bauer said.
The attorney continued: "[the] DOJ took possession of materials it deemed within the scope of its inquiry, including six items consisting of documents with classification markings and surrounding materials, some of which were from the President's service in the Senate and some of which were from his tenure as Vice President. DOJ also took for further review personally handwritten notes from the vice-presidential years."
The White House said on Saturday that Biden's lawyers turned over the newly discovered documents to the proper authorities and that the president and his team are "cooperating fully," according to CNBC.
Newsweek reached out to the White House and the media offices of Michelle Obama and Gavin Newsom for comment.
Newsom has previously said that he has no plans to seek the presidency in 2024.
"Because it's not my ambition, and it's not the direction that I'm leaning into," Newsom told CBS News late last year. "It's not the moment."
Michelle Obama also rejected the idea of seeking the presidency. In a November interview with the BBC she said that she hates being asked.
"I detest it [the question]," she said. "No, I am not going to run."