Meghan Markle and Prince Harry's account of a palace "smear" campaign over bullying allegations against Meghan is "ludicrous," according to the journalist who broke the story.
The Duchess of Sussex was accused of bullying two PAs out of Kensington Palace in an internal email sent in October 2018. The story only became public two-and-a-half years later in March 2021.
The leak came days before Harry and Meghan's interview with Oprah Winfrey was due to be broadcast and earned a strongly worded clapback from Camp Sussex dismissing it as a defamatory "smear."
Valentine Low was the journalist who broke the story in U.K. broadsheet The Times and added further detail in his book, Courtiers.
In an interview, he told Megyn Kelly: "Harry talks about the palace—and this is an allegation that Meghan's lawyers made when they responded to me—that this is an attempt at a smear by Buckingham Palace. Obviously, I'm not going to get into my sources for the story.
"That's a ludicrous allegation because, if you read what I wrote, Buckingham Palace does not emerge well from this. They messed up because they did nothing.
"These allegations of bullying were made and they just sat on it. So the idea that Buckingham Palace should put this out is a joke."
What Harry and Meghan Initially Said About Bullying Allegations
A statement from a Sussex spokesperson in March 2021 read: "Let's just call this what it is — a calculated smear campaign based on misleading and harmful misinformation. We are disappointed to see this defamatory portrayal of the Duchess of Sussex given credibility by a media outlet."
It added: "The duchess is saddened by this latest attack on her character, particularly as someone who has been the target of bullying herself and is deeply committed to supporting those who have experienced pain and trauma."
Harry followed up in May 2021 in his Apple TV mental health docu-series The Me You Can't See, in which he described the impact the story had on Meghan.
"Before the Oprah interview had aired," he said, "because of [the media's] headlines, and that combined effort of the firm and the media to smear her, I was woken up in the middle of the night to her crying in her pillow because she doesn't want to wake me up because I'm already carrying too much.
"That's heartbreaking. I held her, we talked, she cried, and she cried, and she cried."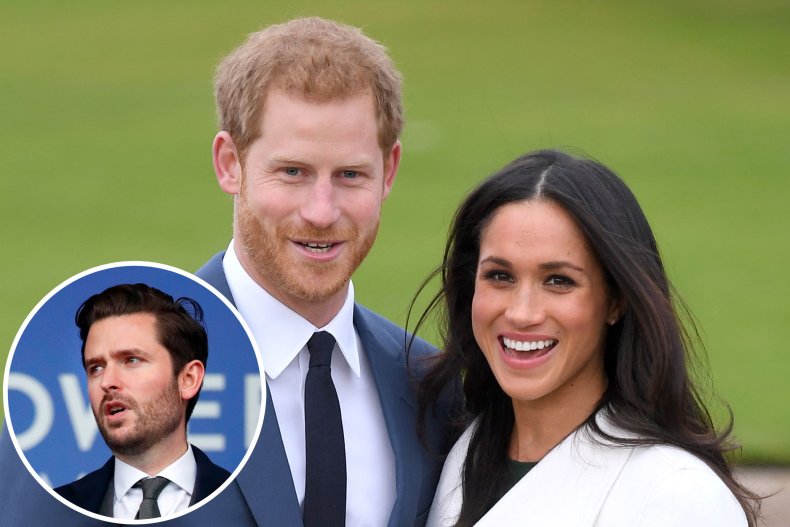 How Prince Harry Describes Working Relations In Spare
While Harry maintains that the allegations against Meghan were unfair, his description of the dispute in Spare is perhaps closer to the one in Low's book than many may have expected.
The prince describes a poisonous atmosphere in Kensington Palace in 2018, in which constructive criticism was impossible, and one which William blamed entirely on Meghan.
His account appears to relate to a period in summer 2018, some months before the email that formed the basis of Low's story, unless the book has mixed up the chronology of events.
Harry wrote: "Nerves were shattering, people were sniping. In such a climate there was no such thing as constructive criticism. All feedback was seen as an affront, an insult.
"More than once a staff member slumped across their desk and wept. For all this, every bit of it, Willy blamed one person. Meg. He told me so several times, and he got cross when I told him he was out of line. He was just repeating the press narrative, spouting fake stories he'd read or been told.
"The great irony, I told him, was that the real villains were the people he'd imported
into the office, people from government, who didn't seem impervious to this kind
of strife—but addicted to it."
Despite Harry's reference to the "press narrative," Meghan would not be nicknamed "Duchess Difficult" in the U.K. media until months later, in December 2018.
In other words, whether the release of the email to Low in March 2021 was timed to undermine the Oprah interview or not, Harry's memoir appears to confirm that there was a genuine breakdown in working relations in Kensington Palace.
Not only that, but William's perspective that Meghan was to blame appears to predate both the email that was leaked to Low and also stories in the British media suggesting she was difficult to work for.
Valentine Low Says Leak Was Not 'Evil Palace Conspiracy'
Low argued that leaking the bullying allegation before the Oprah interview was the only way the staff's perspective would compete with Meghan and Harry's.
He told Kelly: "If they had put their story out after Oprah, it just would have been lost in the noise. No one would have paid any attention. And It also would have come across as sour grapes."
"So the only way to make sure that they got heard was to make sure their story came out before Oprah," he continued. "So it's not some evil palace conspiracy. It's just the way these young people suffered, in their view, at the hands of Meghan. They just wanted that to be heard by the rest of the world."
Low said the email was read out to him and he was not passed the message in its original form but said he was shown physical evidence of other conversations backing up the allegation of bullying.
Jack Royston is Newsweek's chief royal correspondent based in London. You can find him on Twitter at @jack_royston and read his stories on Newsweek's The Royals Facebook page.
Do you have a question about King Charles III, William and Kate, Meghan and Harry, or their family that you would like our experienced royal correspondents to answer? Email royals@newsweek.com. We'd love to hear from you.