A Ukrainian figure skater, who once competed at the Youth Olympic Games, has been killed in combat as he helped defend his country from the Russian invasion, according to a Ukrainian official.
Dmytro Sharpar, who was just 25 years old, died in fighting near Bakhmut, a city in the heavily contested region of Donbas.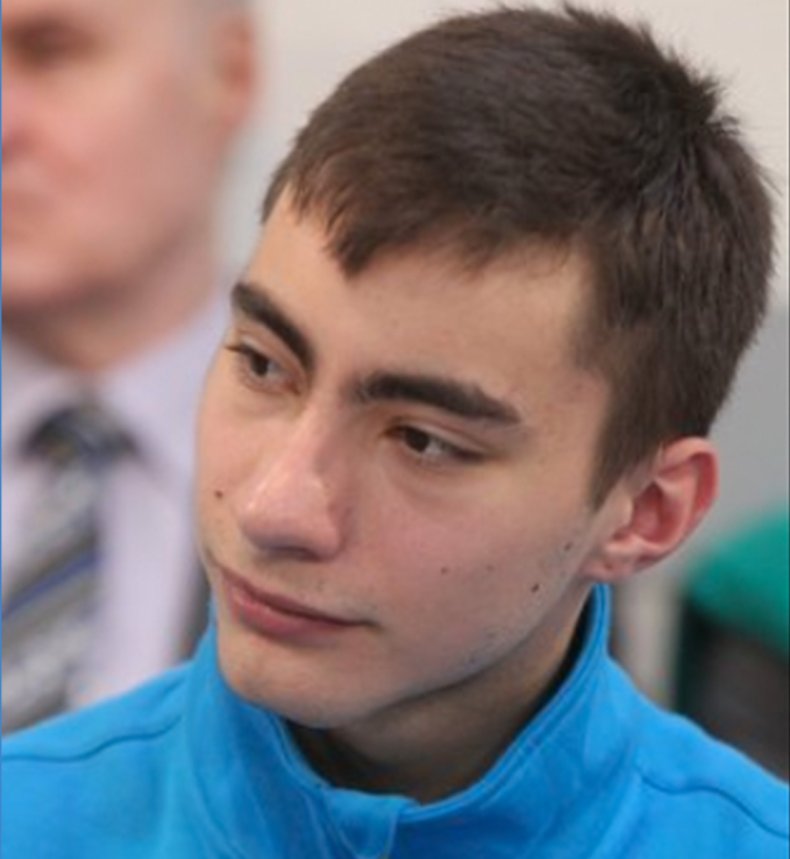 On Tuesday, Anton Gerashchenko, an adviser to Ukraine's ministry of internal affairs, paid tribute to Sharpar as he shared news of his loss. "Ukrainian figure skater Dmytro Sharpar died in combat near Bakhmut. Dmytro was a talented figure skater, competed in youth Olympics. He will forever remain 25. RIP, Dmytro," he wrote on Twitter.
Sharpar's loss was mourned in the figure skating world, with the International Figure Skating (IFS) Magazine, which covers the sport, confirming his death.
"Dmytro Sharpar, a former Ukrainian figure skater from Kharkiv, died near Bakhmut. He was 25 years old. He was the silver medalist of the championship of Ukraine and entered the top 10 at the 2016 Youth Olympic Games. Our condolences to the skater's family and loved ones," IFS Magazine tweeted.
The magazine's announcement, on Monday, retweeted a post by a Ukrainian account, which had included footage of Sharpar performing with a partner on the ice.
Very few details have been reported about the circumstances of Sharpar's death, and it is unclear exactly when and how he died.
Newsweek has reached out to the Ukrainian Figure Skating Federation seeking further information and comment.
According to sporting organization Skate Ukraine, Sharpar was born in December 1997 in Kharkiv and he began skating in 2011. His biography reads that he died on Monday, January 23.
He and his partner Anastasia Pobizhenko were silver medalists in the 2015/16 Ukrainian nationals, and two-time medalists in the Ukrainian junior nationals of 2014/15. Sharpar also performed in the Youth Olympic Games (YOG) in Lillehammer, Norway, in 2016, the organization confirmed.
YOG is an elite sporting event for teen athletes, aged between 15 and 18, from all over the world. It is organized by the International Olympic Committee.
The focus of the war has been concentrated on the Donbas area in recent months, with the fighting ramping up in recent days amid a fierce air battle around Bakhmut. Russian forces, led mainly by fighters with the notorious paramilitary unit, the Wagner Group, have been attempting to capture Bakhmut since July.
It comes as Russian propagandists have echoed President Vladimir Putin's bizarre claims that the invasion is a bid to "de-Nazify" Ukraine. The claim is particularly galling for Ukraine, given President Volodymyr Zelensky is Jewish and lost family members in the Holocaust.