Representative Marjorie Taylor Greene, a Georgia Republican, criticized Senator Lindsey Graham, a South Carolina Republican, on Friday for wanting to provide Ukraine with tanks to help the country defeat Russia in its ongoing war.
"Why aren't you calling for tanks at America's southern border while our country is invaded everyday and Americans are being murdered in record numbers by Chinese fentanyl from the Cartels? We serve the American people, who pay for the tanks and our salaries, not Zelenskyy," Greene tweeted in reference to the Biden administration's immigration policies and fentanyl that has been seized at the U.S.-Mexico border.
Her remarks come after Graham and Democratic Senators Richard Blumenthal of Connecticut and Sheldon Whitehouse of Rhode Island visited Kyiv on Friday, and criticized the delays from the West in supplying Ukraine with tanks, Reuters reported.
"All three of us, one Republican and two Democrats, share the same goal – for Ukraine to drive the Russians out of Ukraine. To achieve that goal, the Ukrainian military needs tanks," Graham tweeted Friday.
During his visit to the war-torn country, Graham blasted Germany in a press conference after meeting with Ukrainian President Volodymyr Zelensky who he said asked for "investment, not charity."
"I am tired of the s***show of who is going to send tanks and when they are going to send them," the South Carolina Republican said. "To the Germans: send tanks to Ukraine, because they need the tanks. It is in your interest that Putin loses in Ukraine."
Meanwhile, Blumenthal said that Western countries supporting Ukraine must "stop the confusion and the chaotic debate about who sends tanks and when."
"The Russians are on the verge of a major counter-offensive that will be as barbaric and inhumane as all they have done," he added, urging the West to send weapon supplies to the country soon, according to Reuters.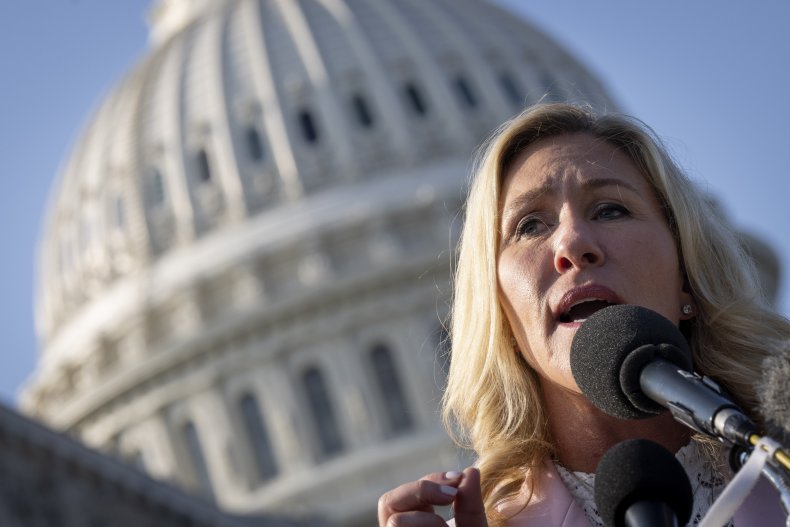 Germany has come under increasing pressure recently to send its Leopard 2 tanks to Ukraine, and to allow other countries who have German tanks to also deliver them to help Ukrainian troops fight Moscow. However, no deal has been made about supplying the tanks during a U.S.-led meeting with Ukraine's allies at Ramstein Air Base in Germany on Friday.
Christine Lambrecht, the German defense minister, resigned on Monday after she faced rising pressure to provide Ukraine with German-built tanks. She was also criticized for announcing that Germany will send 5,000 military helmets to Ukraine, according to the BBC News.
Meanwhile, the United Kingdom took a different direction than Germany, and announced that it will send a "squadron" of Challenger 2 tanks to Ukraine as part of a package of "significant combat power to accelerate Ukrainian success."
However, British MP Bob Seely said that it is still not enough to help Ukraine. "Sending 14 Challenger tanks is important & shows the #UK's leadership; Ukraine needs 300+ tanks & 500+ infantry vehicles to win," he tweeted Monday.
Graham and Blumenthal called for the Biden administration on Friday to provide Ukraine with tanks, artillery, and an Army Tactical Missile System (ATACMS). Blumenthal said that planes should also be provided.
"We should not send American troops to Ukraine, but we should provide Ukraine with whatever we would give our troops if they were fighting on the ground," Blumenthal said.
Earlier this month, the Department of Defense announced a $3 billion package of military capabilities to help the Eastern European country. Dozens of weapons and defense mechanisms, such as howitzer missiles and anti-tank missiles were included in the package.
The United States previously sent military packages that included HIMARS and a Patriot air defense system. However, President Joe Biden said last May that the U.S. will not send missiles that could easily strike Russia.
"We're not going to send to Ukraine rocket systems that strike into Russia," the president said.
In September, Russian Foreign Ministry spokesperson Maria Zakharova warned the U.S. against sending longer-range weapons to Ukraine. "If Washington decides to supply longer-range missiles to Kyiv, then it will be crossing a red line, and will become a direct party to the conflict," she said.
Newsweek reached out to representatives for Greene and Graham for comment.