Waffle House has quickly become the "go-to" place to celebrate a playoff win in the NFL as Trevor Lawrence tasted its delights after helping inspire one of the biggest comebacks in football history.
The 23-year-old quarterback brought the Jacksonville Jaguars back from a 27-0 deficit against the Los Angeles Chargers to beat them 31-30 over the wildcard weekend and set up a divisional playoff game at the Kansas City Chiefs.
Lawrence had expressed a desire to celebrate a playoff win at Waffle House and his wife Marissa duly made a reservation at a north Florida restaurant so that they, with some Jags teammates, could enjoy some tasty waffles.
The visit has been the talk of the NFL for the past few days and it led to the question being raised on New Heights with Jason and Travis Kelce as to whether Waffle House was a fast food outlet or whether it should be classified as a diner.
Philadelphia Eagles center Jason Kelce hosts the #1 sports podcast alongside his brother Travis Kelce, who plays tight end for the Chiefs, and they couldn't decide between themselves where Waffle House fits in the world of eateries.
Jason introduced the segment by saying: "Trevor Lawrence celebrated his big win in Jacksonville by going to Waffle House."
Travis then admitted: "I went to Waffle House last week."
Jason was full of love for the place, saying: "Dude, Waffle House is tremendous. What do you get at the Waffle House? What's your go to?"
Travis said without hesitation: "Patty Melt with the hash browns."
Jason said there was only one way for him to start the day: "I'm all-American breakfast. Sausage, overeasy [eggs]."
Travis said: "I'm getting two waffles, regardless."
Jason agreed: "The waffles are unbelievable. I don't like fast food that's trying to be something that it's not."
Travis was perplexed: "Waffle House isn't fast food."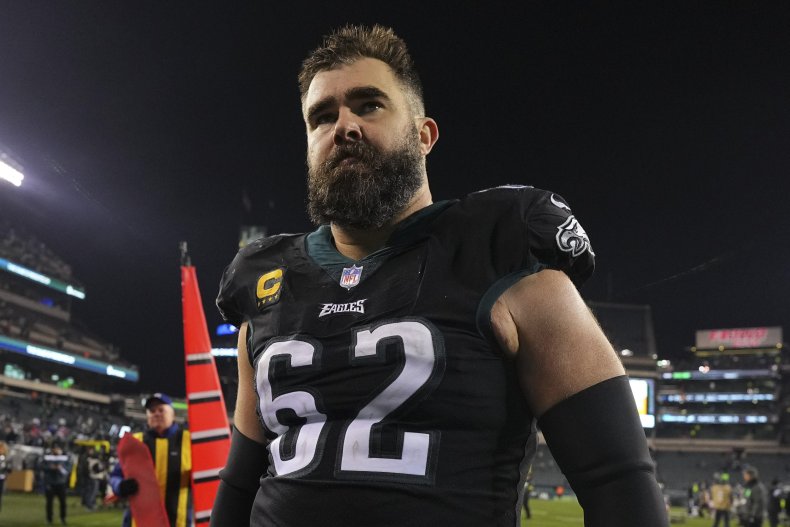 Jason tried to justify his thoughts: "Well, it's the fast food of breakfast."
Travis replied: "What?
Jason then asked: "What would you call it?"
Travis asserted: "It's a diner."
Jason begged to differ and said: "It's different than a diner. It's a diner but it's not a diner."
Travis continued: "It's literally modeled after a diner."
Jason argued with his brother: "I would not classify it as a diner. I would classify it as a Waffle House."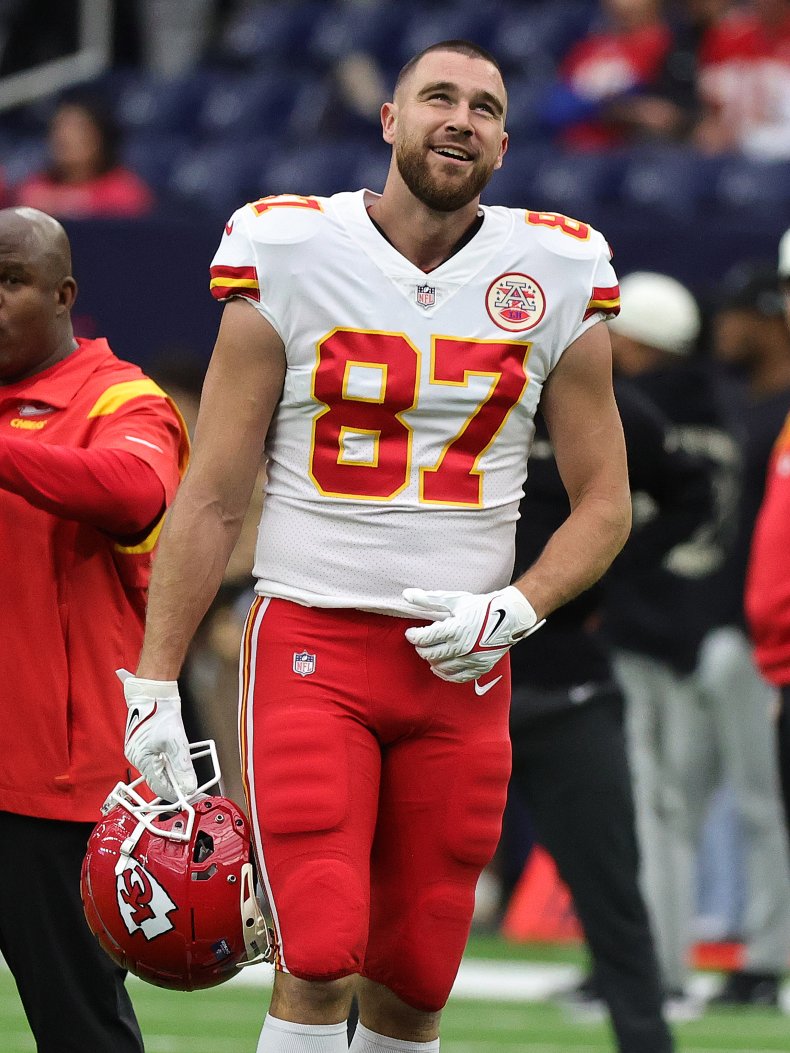 Travis was flabbergasted and stated: "You called it fast food and it's not fast food, it's a f****** diner."
Jason then queried: "Have you ever been to a diner?"
Travis confirmed he did: "Yes, it looks exactly like it."
Jason then described what he thought made a diner and how Waffle House differed: "Diners are unique like, 'you're at Marty's Diner,' let's have that as a fan vote – is Waffle House a diner? I don't think it's a diner."
Travis was incredulous and said: "100 per cent a diner."
Jason then questioned his brother and asked: "Is IHOP a diner?"
Travis replied: "No, it's a full on f****** restaurant."
Jason joked: "That's a loose term for a restaurant if you ask me."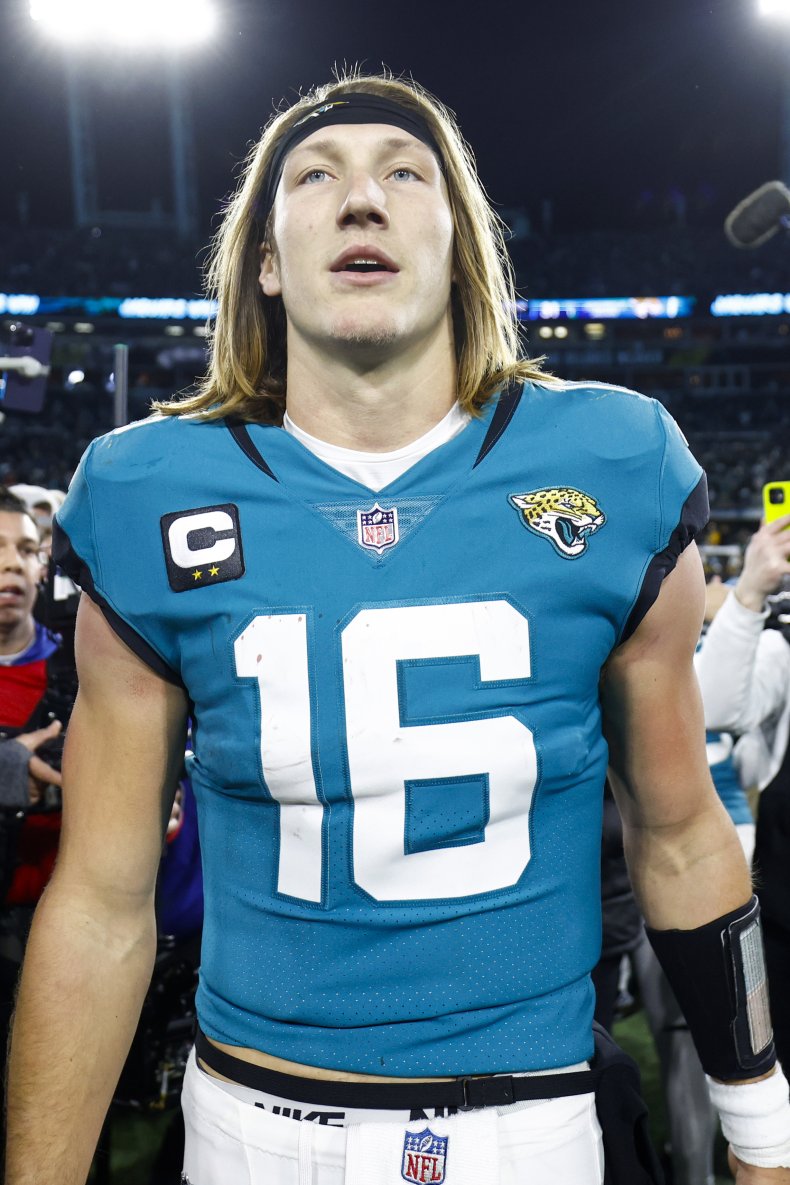 An answer to the question is forthcoming though, which might – or might not – put the argument between the Kelce brothers to rest.
A spokeswoman for Waffle House gave Newsweek the official description of their offering.
She said: "Waffle House is a casual dining concept. When we opened in 1955, we were a 24-hour restaurant with counter seating. We of course added more seating that includes booths and counter seating. We also have maintained our 24/7/365 operating hours.
"Today, our look is that of a modern diner with classic styling that evokes a nostalgic feel for both sides of the counter – our employees and our customers."
Do you have a tip on a sports story that Newsweek should be covering? Do you have a question about the NFL? Let us know via entertainment@newsweek.com.