A father has been backed online after turning to Reddit to ask whether he'd behaved badly towards his children after the passing of their mother. The father of two remarried this month, two months after his ex-wife died of cancer.
The invitations to the wedding were sent out to guests, including to the children, about two months before his ex-wife died. But both kids said they wouldn't attend and later said that it was "heartless" of the father to get married soon after his ex-wife's death.
However, when the children found out that the man had gone ahead with the wedding this month, they heaped more criticism on him for not postponing the wedding "or at least calling to ask them to come."
The father defended his actions in his Reddit post, arguing that he'd been divorced from his ex-wife for over a decade, that the back-yard wedding had been modest, and that the invitations had been sent out before her death.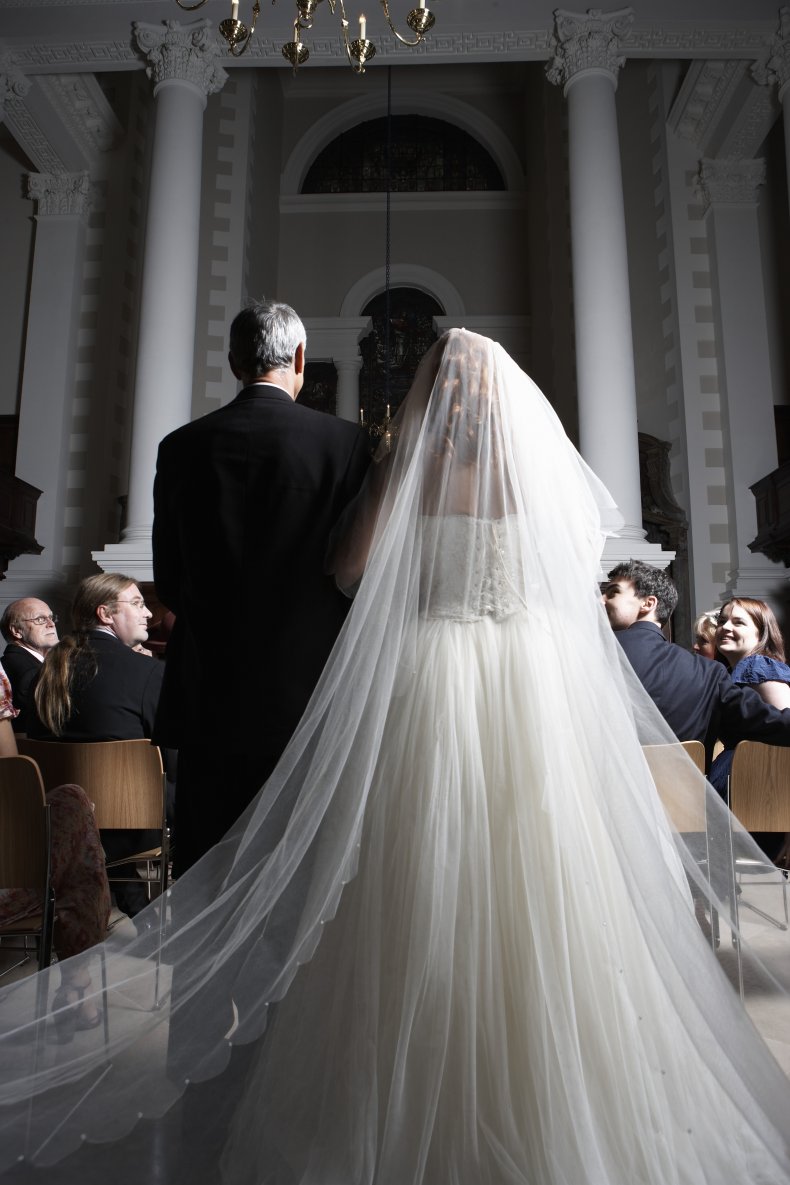 The post read: "My kids were young when I left their mother. She decided that she preferred the company of another man to mine. I was heartbroken and humiliated but I dealt fairly in the divorce".
The post by @AdSuch5527 continued: "My alimony and child support were set and I never missed one payment or a chance to spend time with my kids. When my kids were 18 and 17 their mom was diagnosed with cancer and it was very aggressive. She ended up needing a lot of expensive treatment and it ended her marriage. He left because of the debts and he could not care for her".
"She didn't make it five years," he said.
"I got married on Saturday and my kids found out. They called me and said I was a d*** for not postponing my wedding or at least calling to ask them to come," he added.
The distraught father took Reddit to gain the internet's consensus on whether he'd been a bad parent or not. The internet debate attracted 1,800 comments, most of which justified the father's actions and assured him that he was not in the wrong for going ahead with his wedding.
"The weddings was planned and invites sent before she died. You'd been divorced for more than a decade. You invited them formally. They declined. I get that they're kids and they've just lost their mother which is a horrible loss. But you've done nothing wrong here," one Reddit user commented underneath the post.
How Can Children and Parents Reconcile After a Fight?
Nina Jaroslaw, a psychoanalytic psychotherapist at Manhattan Therapy, a private group practice for individual and couple's therapy in New York, told Newsweek: "In the wake of a wrenching parental loss, children irrespective of their ages inevitably regress. Old wounds, sometimes festering for decades, become inflamed. Relational patterns baked into memory may become salient in ways they haven't been for years".
"The rage of these children at the "heartlessness" of their father may have little to do with his impending marriage but everything to do with his history of relating to his ex-wife and his children, or may reflect a historical pattern of avoidance or revulsion around illness, vulnerability and loss," she added.
Jaroslaw advised that for reconciliation between children and their parents reflective and dynamic communication is required, with either the support of a therapist or counselor or the will and commitment to listen patiently and compassionately to all who are implicated in the conflict.
Newsweek reached out to @AdSuch5527. We could not verify the details of the case.