A Mumsnet user with the best interests of a friend's children at heart has been urged to stay out of the love-life drama of the kids' mother.
In a popular post shared to the U.K.-based forum, user Shoot4theMoon explained that they have a "distant friend" who has had two children 12, and five, with a married man.
"He won't pay child support, my friend struggles badly where I had to lend her money last year for food as she had only an apple in for her child to eat, she won't contact the child support in case this man's wife finds out and it ruins his marriage," said the original poster.
Newsweek reached out to family law attorney, Sabrina Shaheen Cronin, who has advised: "Doing the right thing may be taking matters into your own hands but not in the manner you seek."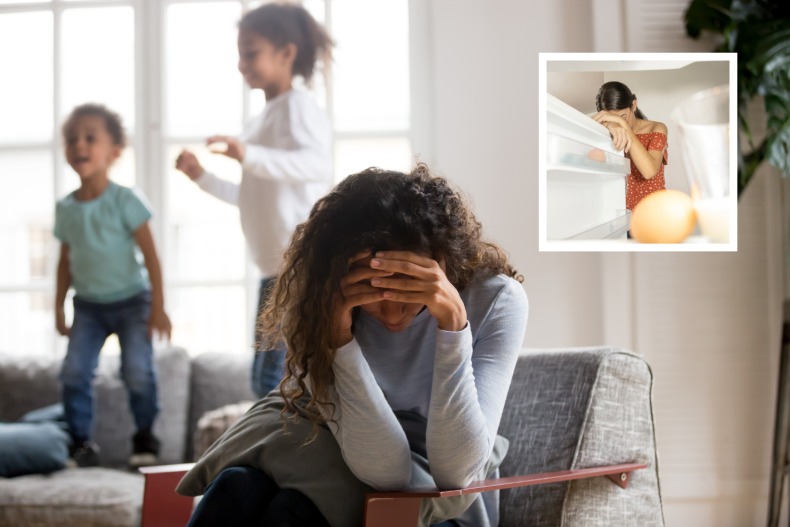 The post concludes with the following dilemma: "I think his wife deserves to know the damn truth and yes it's none of my business but this distant friend is never going to tell the wife… I found her on Facebook after a little digging… should I?? Shouldn't I???"
A study conducted by Child Trends—a nonprofit research center—revealed 15 percent of men aged 15 to 44 will father children with more than one woman by age 40.
The research brief analyzed men from the 2002 National Survey of Family Growth and found that "most men who had children with multiple partners — just over 70 percent—were married at the time that one or more of their children were born."
Hundreds of Mumsnet users have responded to the post and 58 percent have voted the original poster "unreasonable."
Speaking to Newsweek, Cronin said: "Your friend made the decision to have children with this man. While we don't know the truth behind their relationship or even the lies this man may have told her, she can still pursue child support. Your friend is insecure about all of this and perhaps carries some shame. If after an open and honest discussion with her, she still wishes to remain silent, then you must respect her boundaries."
Cronin, the founder, and managing partner of The Cronin Law Firm in Bloomfield Hills, Michigan, states the children are entitled to support from their father to ensure they are properly cared for.
"However, your friend obviously has her reasons for not pursuing it and may not be able to cope emotionally with this level of confrontation," she said. "Doing the right thing may be taking matters into your own hands but not in the manner you seek. If you cannot continue to help her financially, then help her find a better-paying job, counseling services, or anything else to alleviate her financial burden and empower her.
"This is what a true friend would do. Perhaps your being a 'distant' friend makes the easy solution more appealing; but honestly, it is the most damaging on many levels, even perhaps long-term for the friend and children you seemingly wish to protect."
More than 150 Mumsnet users have commented on the post that was shared on January 23.
Many seem to be baffled about the dilemma and wonder why the poster is considering getting involved—especially because the friend isn't even a close one.
One comment said: "I think you should stay out of it, you say she's a distant friend, why would you interfere with her life choices like this?"
"She's an adult who has made that decision. Nothing to do with you unless you like the drama," said another.
Another person said: "You [are] very invested in something that isn't your business."
"I feel sorry for the children in this. The mother seems to care more about their father than them," said a different user. "She needs to apply for [child maintenance] and what impact it has on his marriage is not her concern. She needs to think about them not him. However, it is not your place to do anything."
Newsweek was not able to verify the details of the case.
Has infidelity broken your trust in your partner? Let us know via life@newsweek.com. We can ask experts for advice, and your story could be featured on Newsweek.