Microsoft is "trying to recruit your kids into climate politics" with recent changes that aim to make their consoles more energy efficient, a Fox News host has claimed.
In a segment in which two of the network's presenters ridiculed the move, Ainsley Earhardt, co-host of Fox & Friends, warned: "They're going after the children."
Microsoft announced on January 11 changes to its Xbox console settings that will allow users to save more energy and reduce the carbon impact of their gaming, in a bid to reach its goal of being carbon negative and a "zero waste" company by 2030.
They included a feature that allows the console to pick a time of the night for maintenance and updates to use the most renewable energy from the electrical grid, and a "shutdown" setting that can replace the sleep mode, which it claims saves twenty times the energy.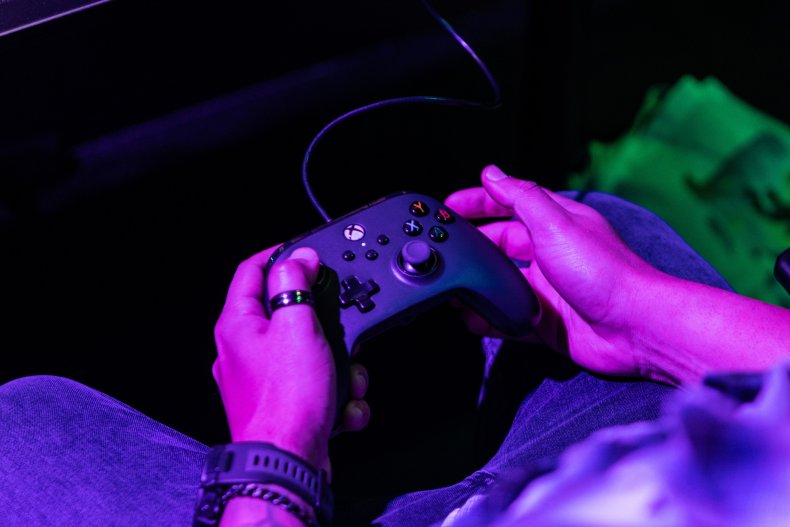 "We not only hold ourselves accountable to the carbon emissions in the production and distribution of our products, but to the emissions created with the use of our products in the homes of our fans as well," Blaine Hauglie, technical program manager at Xbox, wrote in an article explaining the changes. "So, the way we design our hardware and software to be more efficient and optimized for renewable energy can have a big impact."
However, this was interpreted in an article by Blaze Media, a conservative outlet, as suggesting Microsoft would "force gamers to power down to fight climate change." This article was then picked up by several Republican figures and organizations as the latest apparent installment of the "woke brigade" wanting to "take your Xbox".
This was then discussed in a segment of Fox & Friends, in which Earhardt showed her technical prowess by stating that "you can upload this new program and it [the console] will turn off after so long." The changes to Xbox settings update automatically, but users are able to change the settings if they wish.
Jimmy Failla, host of Fox Across America, claimed: "It's crazy what they're doing but we understand what this is: it's not that it's actually going to offset emissions; the level of reduction is infinitesimal. But they're trying to recruit your kids into climate politics at an earlier age; make them climate conscious now."
"They're going after the children," Earhardt responded, to which Failla agreed: "Of course they are. What's the point of video games? It's for kids to be kids. Now you sit down, pick up a controller and they say, 'Oh, by the way, the world's on fire.'"
Newsweek contacted Microsoft for comment.
The new shutdown mode allows Xbox consoles to reduce their power consumption—as opposed to the standard sleep mode—while still receiving overnight updates. The shutdown setting does mean some Xbox consoles have a slower boot time and others will not be able to be woken remotely, Microsoft said.
Hauglie claimed that every two consoles that switched to the shutdown setting for a year would save the same amount of carbon as a tree planted and grown for a decade.