The J. Edgar Hoover Building in Washington, D.C., joined several other prominent American buildings on a new list of the ugliest buildings in the world.
Some of the buildings making the list had strange shapes while others were determined to be bland. The J. Edgar Hoover Building serves as the headquarters for the Federal Bureau of Investigation (FBI), and placed as the second ugliest building in the world behind the Scottish Parliament Building in Edinburgh, Scotland.
The results were determined by a survey that was conducted by Buildworld, a building material supplier. Buildworld conducted the survey, mostly consisting of United Kingdom and United States buildings, by compiling tweets about the buildings' architecture, and analyzing the tweets through a tool called HuggingFace to calculate the percentage of negative ones.
The J. Edgar Hoover Building appears as slabs of concrete that are broken up by windows, which more than 37 percent of analyzed tweets identified as ugly. The design is referred to as brutalism, which is dominated by concrete shapes, according to Royal Institute of British Architects (RIBA). The FBI's headquarters was voted as the ugliest building in the U.S., followed by Boston City Hall, the Verizon Building in New York, and the Watergate Complex in Washington, D.C.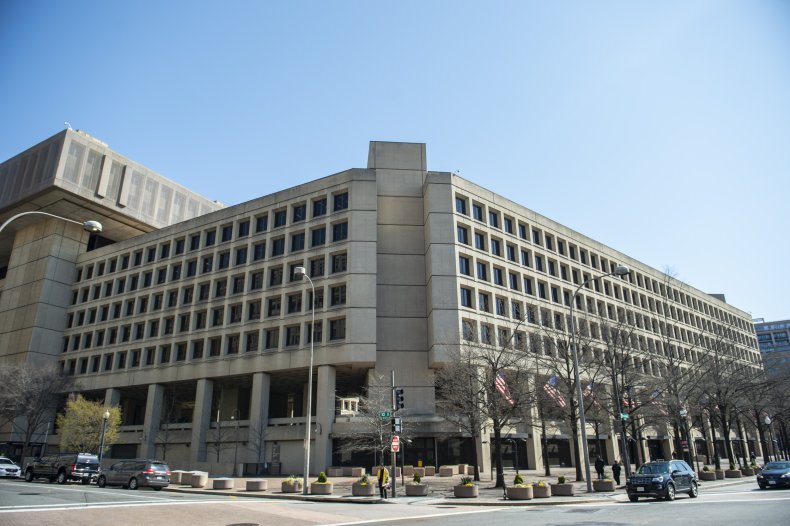 "Bigger is better in the U.S.—or so its politicians and entrepreneurs believe. Sadly, big mistakes loom more boldly in the public perception," the survey said. "The giant, gold Trump International Hotel is hard to miss, while the J. Edgar Hoover Building's 2.4 million square feet of concrete weigh heavily on the nation's mind."
Concrete material seemed to be a recurring theme. In addition to the J. Edgar Hoover Building, Boston City Hall also features a concrete exterior with repetitive rows of windows. Concrete appears as a popular material that was used in the Verizon Building as well.
Other names on the list include the Denver International Airport, with its sculpted fabric roof canopy resembling the Rocky Mountains; the reflective, golden-hued Trump Tower in Las Vegas, and the U.S. Bank Stadium in Minnesota that features reflective slopes resembling Scandinavian architecture.
In the U.K., the Scottish Parliament Building secured the top spot as ugliest building in the world, with more than 42 percent of tweets analyzed. The building was described by architecture website ArchDaily as an "overwhelming sensory experience of complex shapes, materials, and structural devices."
Meanwhile, The Ryugyong Hotel in North Korea was identified as the ugliest building outside the U.K. and the U.S. The hotel follows a neo-futurism architecture design and features a gigantic triangular reflective shape.
"An ugly building is rarely simple," the survey said. "From its silhouette to its fine detail, its use of space to its position in the surrounding environment, there may be much to admire—and discuss—in even the daftest of architectural propositions."
Newsweek reached out to several architecture experts for comment.