Ukraine's armed forces would benefit from three weapons systems that Western countries have been reluctant to hand over to Kyiv, according to former U.S. Army Europe commander, retired Lieutenant General Ben Hodges.
Further announcements of military aid are expected when Defense Secretary Lloyd Austin and other defense ministers in the Ukraine Defense Contact Group meet at the U.S. air base at Ramstein, southwestern Germany on Friday.
In future military aid packages, Ukraine's armed forces would firstly benefit from ATACMS, also known as Army Tactical Missile Systems, Hodges told Newsweek.
The long-range guided missile "gives operational commanders the immediate firepower to win the deep battle," according to manufacturer Lockheed Martin.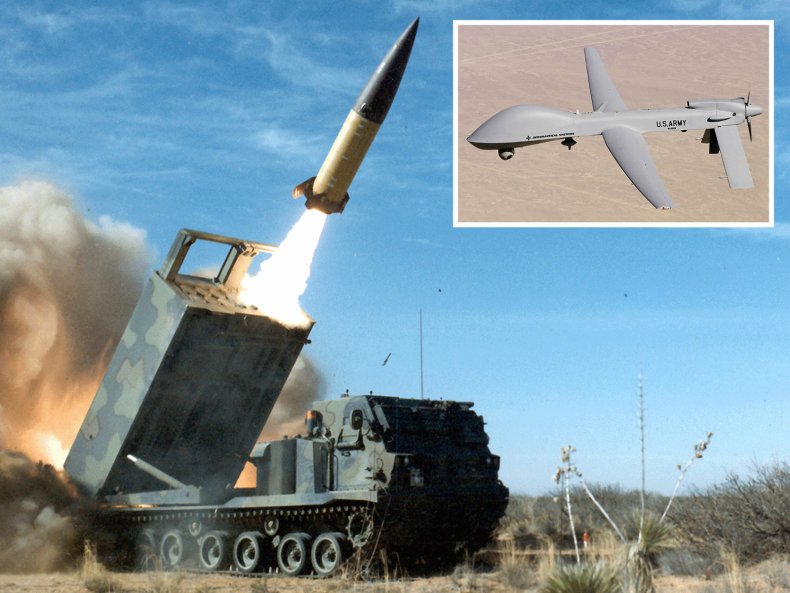 ATACMS, which have been used by the U.S. Army since the early 1990s, have a maximum range of 300 kms or around 190 miles, according to the U.S. Army's Acquisition Support Center.
The Center said the ATACMS gives "the warfighter the ability to engage both point and area high value targets with precision fires" from this maximum distance.
The ATACM would "make such a big difference" to Ukraine's military, Hodges argued. "It's 300 kilometers [in a] straight line from Odessa to Sevastopol. So right now, Ukrainians could already be making Sevastopol untenable for the [Russian] Black Sea Fleet, the huge logistics hub that they have in Dzhankoi in the northern part of Crimea," he explained.
Kyiv's forces could "already be pounding" the strategic town of Dzhankoi, he added, and the ATACM "would really make a difference in denying Crimea as sanctuary for Russia's ability to support operations or to hit innocent Ukrainian people."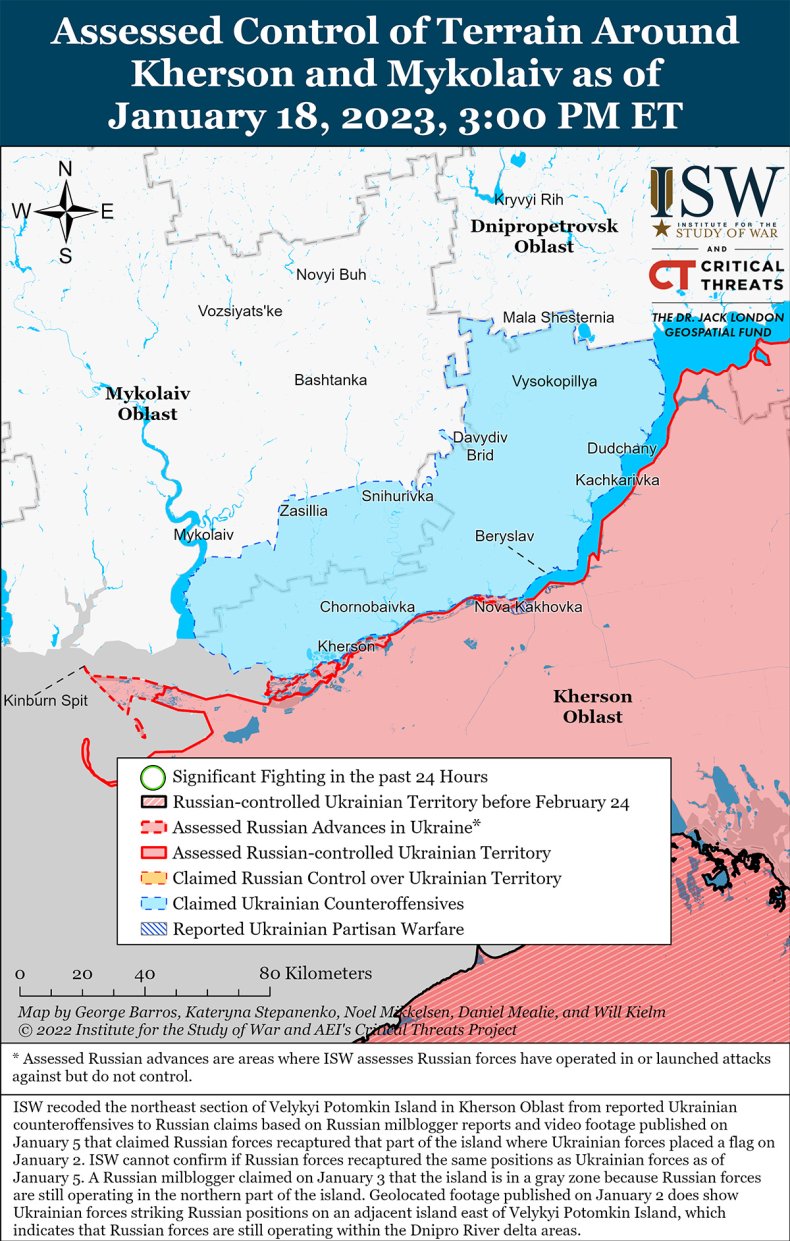 However, despite Ukraine's requests for ATACMs, the Pentagon's undersecretary of defense for policy, Colin Kahl, said the current thinking is "the juice isn't really worth the squeeze on the ATACM."
He told reporters on Wednesday that "we think the Ukrainians can change the dynamic on the battlefield and achieve the type of effects they want to push the Russians back without ATACMs," according to NBC.
This echoed comments previously made by Kahl to the media on August 24, 2022, when he said the Pentagon believed Ukrainian forces "don't currently require ATACMS to service targets that are directly relevant to the current fight."
But the second system that could bolster Ukraine's resistance forces is a small diameter bomb, Hodges said.
Originally air-launched, the Ground Launched Small Diameter Bomb (GLSDB) has a range of around 100 miles, and brings together the GBU-39 Small Diameter Bomb (SDB) and the M26 rocket motor.
On November 28, 2022, Reuters news agency reported that the Pentagon was weighing up whether to furnish Kyiv with GLSDBs in a proposal from Boeing. The weapon was developed in partnership with SAAB, which describes the GLSDB as "exceptionally flexible, highly effective and accurate over long distances."
"The precision of GLSDB is so high it can hit within the radius of a car tire," SAAB added.
Although "not a gigantic warhead," commented Hodges, "one of the things we've learned from this conflict is that precision can defeat mass."
Even without the range of the ATACM, according to Hodges, "as long as you know you have enough time, you can, with precision, destroy headquarters, ammunition storage, critical transportation nodes."
The key element is destroying logistical bases and headquarters, he added, and the GLSDM is "very cheap" and potentially quick to deliver to the Ukrainians.
Supplying Ukrainian forces with the "Gray Eagle" would be a third weapon of choice, Hodges said.
The MQ-1C Gray Eagle Unmanned Aircraft System (UAS) is made for longer endurance flight, with a longer range and higher altitude capabilities compared to previous models, according to the U.S. Army Acquisition Support Center.
The Gray Eagle has a heavy fuel engine that is built into the design of the 28-foot-long armed drone, with a wingspan of 56 feet.
Manufacturers General Atomics Aeronautical Systems said the UAS can travel at a speed of up to 167 KTAS, or knots true airspeed. It has an endurance of 25 hours, and can operate at up to 29,000 feet, as well as carrying up to four Hellfire missiles.
The Gray Eagle would "give extended range, and reach, that would enable Ukraine to prevent Russia from ever repairing the Kerch Bridge [in Crimea], and it can also seek out places where Russia is launching missiles against civilian targets."
On November 22, 2022, a bipartisan group of more than a dozen senators penned a letter to Defense Secretary Austin asking for a reconsideration of a previous refusal to send Gray Eagle drones to Ukraine, according to The Wall Street Journal.