In 1980s the New York City, organized crime and the real estate industry shared an almost symbiotic relationship with one another, with wealthy developers and mob bosses often closely linked in deals involving union obligations, the guarantee of major city contracts, and the peace of mind of avoiding the types of labor disputes that could jeopardize even the largest projects.
One of the biggest fish in the proverbial pond at the time was future President Donald Trump, a man who through sheer will helped redefine the Manhattan skyline in his own image, dominating local press coverage as well as his competition in city hall to make his likeness one of the most recognized in North America. But he also had a lot of help to get there, relying on mob-controlled companies and the labor unions in their pockets to make many of his dreams into reality: a relationship later scrutinized by federal investigators as well as by the makers of documentaries like Netflix's 'Fear City.'
"You know, growing up in New York and doing business in New York, I would say there might have been one of those characters along the way, but generally speaking I like to stay away from that group," Trump said on a 2013 episode of The Late Show with David Letterman. "I have met on occasion a few of those people. They happen to be very nice people."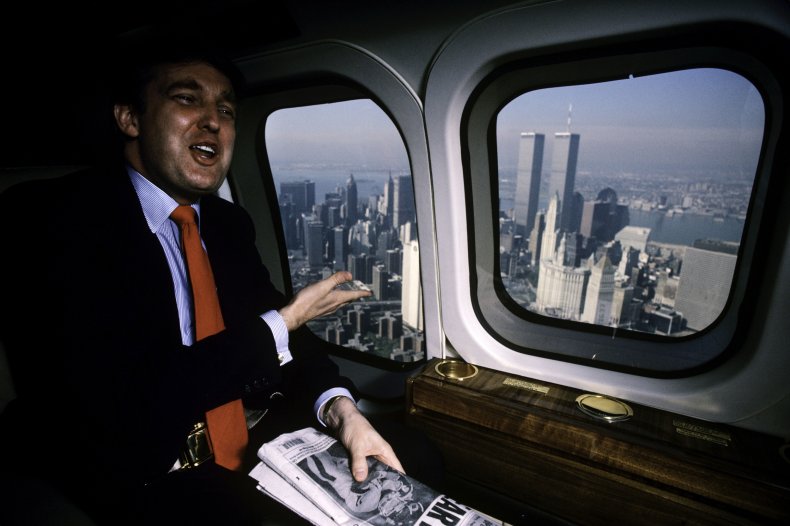 Trump was careful in his meteoric rise of fame, however. Throughout the federal scrutiny into the mob's ties to industry, Trump was never accused of any illegality, while most accounts insist his business dealings came via his late fixer, Roy Cohn, as outlined in a series of articles including an extensive Politico Magazine article by investigative reporter and longtime Trump documentarian David Cay Johnston.
While business records outlined the financial ties between his companies and those run by the mob, Trump—like the mob bosses his companies allegedly did business with—never left a smoking gun for investigators to scrutinize.
While he said much to federal investigators and the press, he never wrote anything down that could have incriminated him: a habit that carried through well before he launched his campaign for president in 2015.
Affidavits in 2021 insisted Trump to this day doesn't own a computer, and while he regularly posts on his Truth Social platform (before that, Twitter) he does not send people text messages, nor has he apparently communicated with his aides digitally.
"Doesn't email, doesn't text," Jason Miller, Trump's former campaign spokesperson, told Newsweek in 2021.
As Trump has waded through lawsuit after lawsuit tied to his business dealings and his presidency, that lack of written intent around anything he does—the overreliance on third-person narrators to learn what really happened—has imposed a cloud of ambiguity over any investigation into him.
The shadow around him has earned Trump and some associates comparisons to the same mob figures he once acknowledged associating with, with liberal activists helping elevate the term "Trump Crime Family" into the national lexicon. Even states like Georgia, where he stands accused of attempting to manipulate the vote count in Georgia during the 2020 election, are deploying statutes like RICO in his prosecution by figures like Fulton County District Attorney Fani T. Willis that are typically reserved for cases involving organized crime figures.
At this point, proving "guilt by association"—as one individual described Georgia's laws in an interview with Vice News last year—might be investigators' best bet to prosecute him in the myriad suits against him, similar to the way courts have previously tried top organized crime figures. As former Gambino associate Louis Ferrante wrote in his 2011 book 'Mob Rules: What The Mafia Can Teach The Legitimate Businessman', "The mob doesn't take notes: sharpen your memory."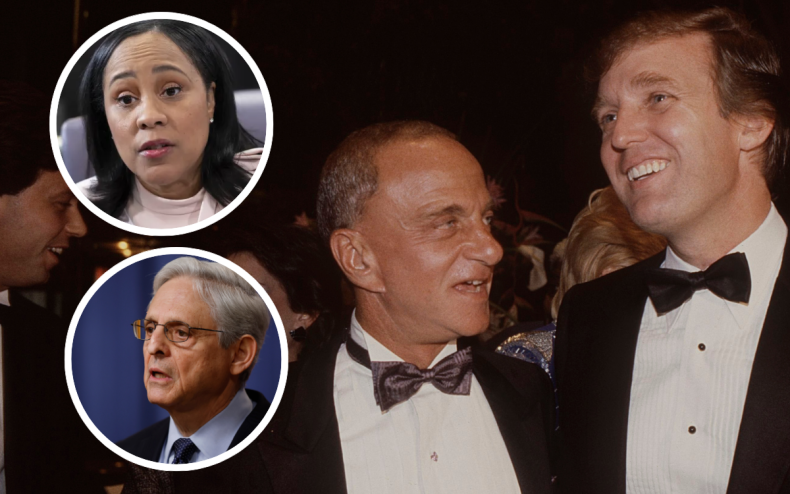 "The Trump situation mirrors in many aspects how an organized crime boss operates," Michael McAuliffe, a former state and federal prosecutor, told Newsweek. "There is a natural insulating buffer between the 'boss' and the individuals who carry out the orders."
The structure of his organization has already caused complications.
There's nothing showing Trump declassifying sensitive materials found at his Mar-a-Lago mansion after leaving the White House, for example, with Trump's defense contingent on the testimony of a former aide who allegedly saw him do the deed.
And while certain crimes he stands accused of—the Georgia case, inciting violence at the United States Capitol a few short weeks later—are backed with transcripts and recordings of things he'd said at the time, some feel there is room for Trump to inject doubt into any case against him.
Without any written material lending context to Trump's beliefs and what he actually knew, any case against him would rely on prosecutors' ability to paint a picture of the former president as knowingly and willingly committing crimes within the prism of what his advisors and staff had written or done, and if they could prove whether those individuals did so either unilaterally or under Trump's direction.
"Criminal cases are often built on the target's own written statements including email and texts. That's because most individuals commit their statements and directives to writing––it is a common and expected habit that law enforcement uses to investigate events and people," McAuliffe said. "Whether Trump purposely limits his written communications to avoid such scrutiny or he simply elects not take the time to send written messages doesn't change that it presents an obstacle to proving his intent with precision or tying alleged statements to his actions."
That lack of a "smoking gun" makes bringing a case against Trump a risky prospect, controversial attorney Alan Dershowitz told Newsweek in an interview.
"The whole mob analogy, which is being pushed by a lot of prosecutors, just doesn't work in this case," Dershowitz said. "For the head of an organization or for a member or for anybody else, you need much more directive. The fact that he never writes anything down is probably going to be helpful to him."
Any case against Trump, for clear reasons, would need to go to a public trial. And in that trial, federal prosecutors under Attorney General Merrick Garland would need to overcome the lack of direct evidence Trump explicitly knew what he was doing when making ambiguous statements about fighting for democracy, marching on the United States Capitol, requesting dirt on his political rivals from foreign leaders (which led to his first impeachment), or asking Georgia election officials to "find" him a sufficient number of ballots necessary to win.
With public opinion involved, those bringing cases against him would need to be very careful about how they crafted it.
"In cases involving a presidential candidate—even if it involves his business and not his act as a president—you cannot indict a candidate for president in a closed case. You can indict a mob leader in a closed case," said Dershowitz. "If there's an acquittal, big deal. But if there's an indictment of a presidential candidate and an acquittal, that just creates tremendous or increases the division in this country. It's just not something I think the Attorney General will do."
"It's just not going to be a prosecution based on the kind of speculative circumstantial evidence that is regarded as appropriate and mob cases," he added.
However, that reasonable doubt could potentially tilt away from Trump's favor.
Unlike traditional organized crime type figures, McAuliffe noted, Trump is very public in his many verbal statements, with language often ambiguous enough that his defenders can deny he had an illicit design or criminal intent. But that doesn't always work.
Notably, Trump's apparent directive to the extremist organization, the Proud Boys, to "stand back and stand by" ahead of the Jan. 6 riots at the United States Capitol is now being allowed as evidence by a presiding judge in a criminal trial of several members of the group. In Georgia, the transcript of his call to the Georgia Secretary of State Brett Raffensperger proves another example.
While written evidence helps, ultimately a lack of it is not a case killer.
"It just makes it just makes it easier when it's written down," Neama Rahmani, a former federal prosecutor, told Newsweek.