Although not named specifically, some speculate an indictment of former President Donald Trump could be "imminent" as a judge in Fulton County, Georgia, hears arguments about a report investigating possible attempts to overturn the results of the 2020 election.
On Tuesday, Fulton County District Attorney Fani Willis and several others appeared before Fulton County Superior Court Judge Robert McBurney to discuss the possible release of a grand jury report related to Trump's election loss in Georgia in 2020.
During the hearing, Willis argued that the special grand jury report should not be made public, as there are numerous defendants named, and releasing it could impact defendants being tried fairly in the future.
As Willis continued, she did not explicitly name Trump but said, "at this time, in the interest of justice and the rights of not the state but others, we are asking that the report not be released, because you having seen that report, decisions are imminent."
In January 2021, a phone call between Trump and Georgia Secretary of State Brad Raffensperger was released to the public. The former president asked Raffensperger during the call if the state could "find" more votes in order to help him win the election in Georgia over President Joe Biden.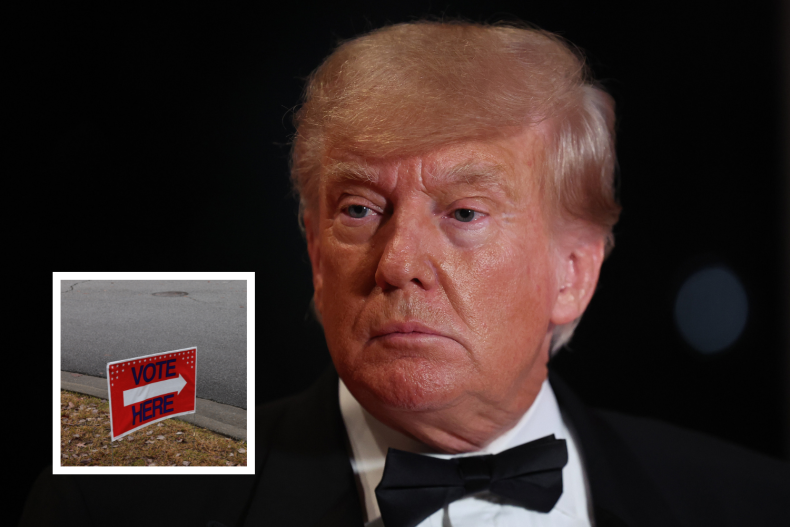 "I just want to find 11,780 votes, which is one more than we have…because we won the state," Trump said in the call.
The leak of the call prompted Willis' office to launch an investigation into any possible wrongdoings by the former president.
According to the Associated Press, McBurney and the special grand jury have argued that the report should be made public. The Associated Press also reported that the criminal prosecution recommendations could be recommended by Willis, although the grand jury will not have the authority to issue any indictments, and it is unclear who the indictments would be for.
But unclarity doesn't stop speculation in the Twittersphere, with users asking questions like, "So, is it my imagination, of is TODAY actual Indictment Day? Because they're blaring the word 'charges imminent' on@MSNBC in a way that doesn't bode well for Trump's already wonderful day. #popcorn".
However, in a statement obtained by the Associated Press, members of Trump's legal team, Drew Findling, Marissa Goldberg and Jennifer Little, said, "To date, we have never been a part of this process…Therefore, we can assume that the grand jury did their job and looked at the facts and the law, as we have, and concluded there were no violations of the law by President Trump."
Newsweek reached out to reps for Trump for comment.
A handbook for The Prosecuting Attorneys' Council of Georgia states that "the Grand Jury cannot include, in a report or general presentment, comments that charge or accuse identifiable person(s) of misconduct. This, the courts have said, can only be done by a true bill of indictment or by a special presentment charging such person(s) with a crime," the AP reported.