A new Yahoo News/YouGov poll found that Democratic support for President Joe Biden as a potential nominee for 2024 presidential elections has dropped after classified documents were found at his Delaware home.
The poll, which was conducted between January 12 and January 16, asked 1,538 U.S. respondents: "Who would you rather see as the Democratic nominee in 2024: Joe Biden or someone else?"
Thirty-eight percent of Democrats and Democratic-leaning independents said that they will vote for Biden, while 39 percent said that they will vote for "someone else" and 23 percent are "not sure." The survey's margin of error is approximately 2.7 percent.
The figure is down from last month's survey which showed that 46 percent of Democrats and Democratic-leaning independents said that they prefer Biden for the 2024 Democratic presidential nomination compared to 37 percent who prefer "someone else."
The poll indicates that the way he handled classified documents might have sparked uncertainty among Democrats about whether or not he would be the party's best presidential candidate in the 2024 race, according to Yahoo News.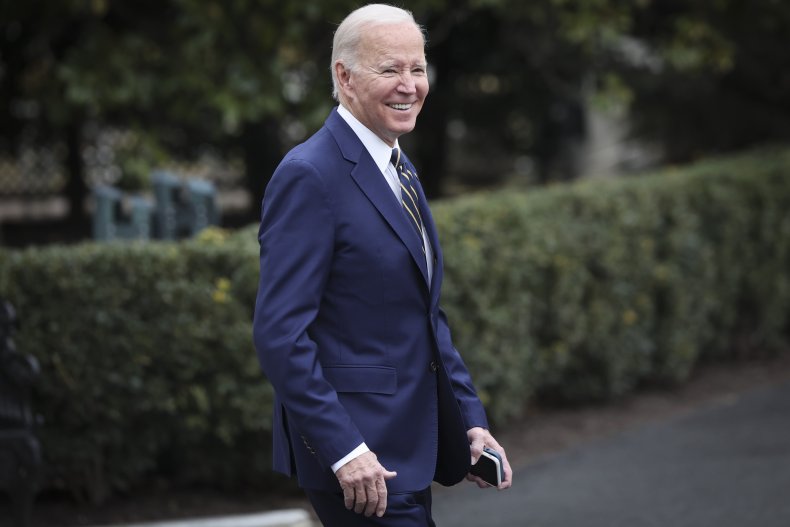 Classified documents were found in a locked garage at Biden's private residence in Wilmington, Delaware, earlier this month. The documents date back to when he served as vice president in the Obama administration.
"By the way my Corvette's in a locked garage, OK?" he said last week. "So, it's not like they're sitting in the street. But as I said earlier this week, people know I take classified documents and classified materials seriously."
An earlier batch of confidential records was found on November 2 by Biden's attorneys in his former office at the Penn Biden Center for Diplomacy and Global Engagement think tank in Washington, D.C.
The president was heavily criticized after the discovery of the documents with conservative commentator Gregg Jarrett saying that Biden is at a greater "criminal risk" than former President Donald Trump.
Trump is currently being investigated by the Department of Justice for allegedly mishandling hundreds of highly classified documents that were seized by the FBI from his Mar-a-Lago estate in August. The former president has repeatedly denied any wrongdoing and claimed that he declassified those documents before moving them from the White House.
Jarrett was asked on Friday during an interview on Fox News about who should feel "worse about their legal fate" in handling classified records.
"I think President Biden is more at criminal risk here because Trump had the ability to declassify documents…he can do it on his own. He doesn't have to tell anybody," Jarrett said.
Jarrett also said during the interview: "I'm sorry, but the Corvette defense doesn't cut it. You know, it has to be in what's known as a SCIF, as you know, a secure location approved by the government for classified docs."
Jeff Clark, former assistant attorney general at the Department of Justice (DOJ), also criticized Biden saying that this incident might be "a dagger that could end the Biden presidency."
During an interview on Steve Bannon's War Room, Clark said, "Is Obama friend or foe here? I think it's an important question because I haven't seen anything from Obama defending his former number two. And certainly, you would think one of the go-to defenses if they could pull it out was that somehow Obama had de-classified this stuff. And yet I'm just hearing radio silence on that."
Newsweek reached out to the White House and the Democratic National Committee for comment.