A secretly made documentary looking into sexual misconduct allegations against Supreme Court Justice Brett Kavanaugh that premiered at Sundance last week has sparked a flurry of new tips sent to filmmakers.
"I thought the film was done, I thought I was off the hook. I'm in Sundance, I thought, I can sell the movie," director Doug Liman said during a Q&A at the festival last week, before adding that new tips started pouring within half an hour of the film screening on Friday.
"Justice," directed by Liman and produced by Amy Herdy, focuses on allegations made against the Trump-appointed Justice by Deborah Ramirez, a former classmate of Kavanaugh at Yale.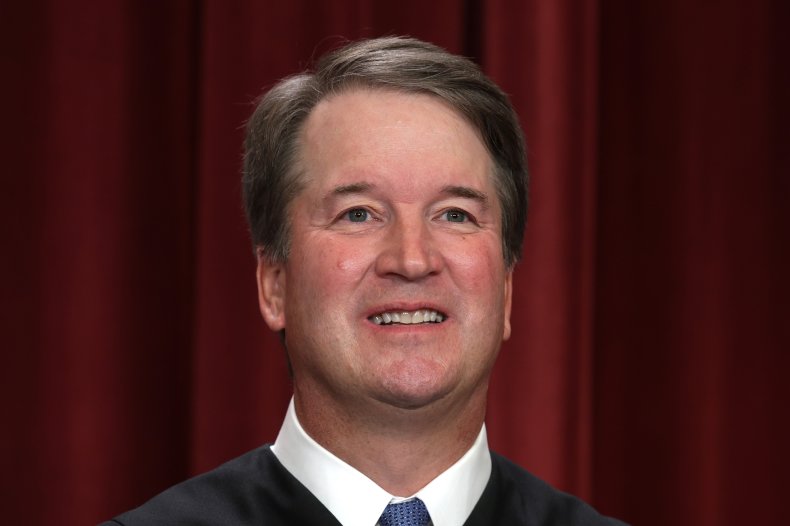 In 2018, when Kavanaugh took his place in the Supreme Court, Ramirez alleged in a New Yorker article that back in 1983, during a gathering with friends, he had pulled down his trousers and thrusted his penis at her without her consent. Kavanaugh has denied those allegations.
Despite other sexual misconduct allegations against him—including Christine Blasey Ford's accusation that Kavanaugh sexually assaulted her in 1982 when she was 15 and he was 17—, Kavanaugh was sworn in as the 114th justice of the Supreme Court in October 2018.
The documentary—whose screening was only announced on the festival's opening day on Thursday, one day before it premiered to a sold-out theater—was produced in absolute secrecy during the past year, as Liman said the participants sharing their testimony were "terrified."
Talking during a Q&A after the film's screening in Park City, Utah, Liman said: "The machinery that's put in place against anyone who dared speak up, we knew that machinery would be turned on this film. […] We live in a climate where no matter what we got in this movie, the people who support the status quo will keep supporting it.
"The people that chose to participate in the movie are heroes."
The film also focuses on how the FBI investigating the allegations against Kavanaugh failed to follow up on thousands of tips, which were instead sent directly to the White House. In 2019, reporting by the New York Times and the Los Angeles Times detailed how the White House and Senate Republicans ordered the FBI to limit its investigations into Kavanaugh.
More than a dozen people who said they could provide information on the case weren't interviewed by officials, according to reports at the time.
"I do hope this triggers outrage," producer Amy Herdy said during the Q&A at the Sundance festival last week. "I do hope that this triggers action, I do hope that this triggers additional investigation with real subpoena powers."
It was the only public screening of the documentary. Kavanaugh turned down requests to appear in the film.
Newsweek has reached out to his team for comment.