A conspiracy narrative suggesting links between Joe Biden, a Chinese battery maker, and a lithium mine in Afghanistan has resurfaced, despite elements of the claim having been previously debunked.
Plus, Newsweek Misinformation Watch also delves into the debate around Meta's moderation policy on nudity, and finds the source of the footage of a mysterious floating fireball, dubbed St. Elmo's fire.
Conspiracy Claims Linking Biden to Chinese Company and Afghan Lithium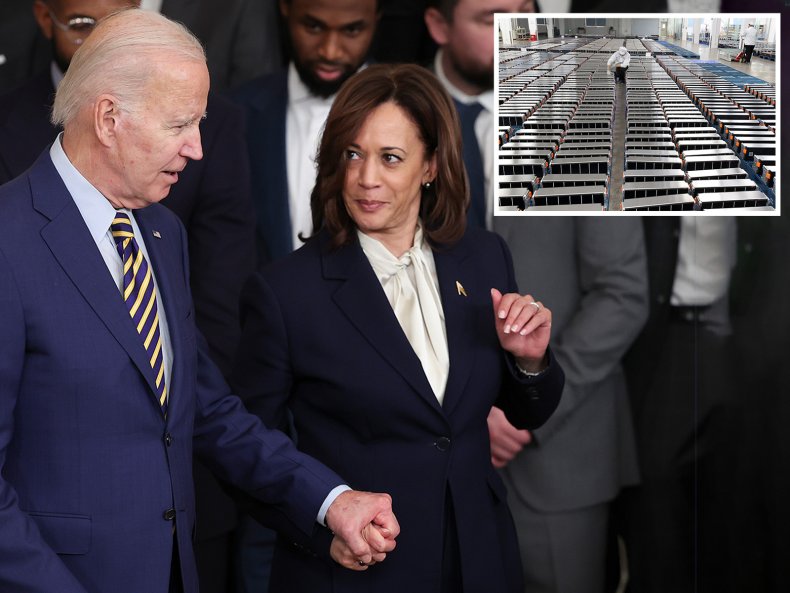 The Reddit post purporting conspiratorial connections between the U.S. president, a Chinese battery maker and a lithium mine in Afghanistan went viral over the past week.
"This is a must read. The Bidens own 10 percent of a Chinese lithium ion battery company whos (sic) stock has soared almost 300 percent since Biden was 'elected,' Afghanistan's biggest mineral is lithium, valued between $1 trillion to $3 trillion dollars. China was already in talks with the Taliban before Biden's Afghan debacle. China moves in and takes over the lithium market and the Bidens profit off all of this at the expense of American lives. Its all making sense now!" the post reads.
The screengrab of the Tweet by the account "Polish Owl," (which does not appear to exist any longer) does not show the time, date or full account details of the post.
However, the screenshot has been shared widely, including by other Twitter users, on Reddit, Gab and on a number of websites, aggregating tens of thousands of views.
Several claims contained within the conspiracy narrative are either misleading or simply false.
The author does not name the specific Chinese company that they claim is part-owned by the Bidens, leaving room for plausible deniability. However, an almost identical conspiracy claim, which circulated on social media in 2021, has been debunked previously.
"The Bidens own 10 percent of a Chinese lithium ion battery company whos (sic) stock has soared almost 300 percent since Biden was 'elected,'" a September 2021 Facebook post said. The post, whose copy partially matches that of the screengrab, goes on to name the specific firm in question, Contemporary Amperex Technology Co. Limited, or CATL.
It is true that the company's stock has indeed risen sharpy between 2020 and 2021 (though by 150 percent, not 300 percent, and as of 2023 it was down to around the same level), boosted largely by higher demand for electric vehicles, as Forbes reported in 2021.
But contrary to the claims in the post, the Biden administration has actually made efforts to diversify the U.S. away from the China-centric supply chains of lithium, including through a March 2022 directive that invokes the Defense Production Act.
The post also offers no evidence to back the claims of ownership of company stock by Biden.
The president and his wife's financial disclosures for years 2020 and 2021 make no mention of CATL, nor do Biden's disclosure forms for years 1995-2015. None of the Bidens are listed among CATL's shareholders, according to Market Screener.
The tenuous connection that may have been misrepresented by the tweet's author could stem from a 2018 Wall Street Journal investigation, which tied the president's son Hunter Biden's investments to a Chinese private equity firm.
As Newsweek previously reported, in 2017 one of Biden Jr.'s investment firms became a shareholder in 2017 in Bohai Harvest RST Equity Investment Fund Management Co. (BHR), which in turn later invested in CATL.
While Hunter Biden's business dealings, including those in China, have already attracted—and may yet draw more—scrutiny, that does not amount to him (or his father) "owning 10 percent" of CATL.
Finally, the allusions to Afghan's lithium reserves are also misleading.
While there are legitimate concerns that the bundled U.S. pull out from Afghanistan could allow China to "swoop into" the country's budding lithium industry, that process was kickstarted by Biden's predecessor, Donald Trump.
So while critics of the U.S. withdrawal may have had reasonable grounds to question its execution under the Biden administration, the claim contained in the post appears to ignore the fact that it was Trump who demanded to fast-track the withdrawal of U.S. troops.
Newsweek reached out to the White House, and Contemporary Amperex Technology Co. Limited for comment.
Meta's Bare Breast Ban Misrepresented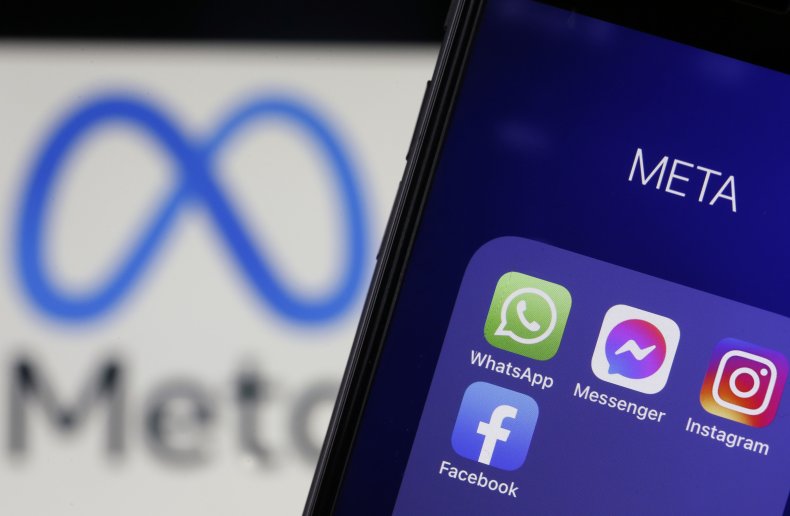 A recent update from Meta's Oversight Board has been misrepresented and weaponized to promote transphobic narratives on social media.
Several posts misleadingly claimed, or cited inaccurate headlines, suggesting that the Facebook and Instagram parent company could revoke its ban on images of nipples—but "only for trans users."
"NIPPLES – Facebook and Instagram will now discriminate against women by allowing only trans women & undecided people to show their breasts … Because real women's breasts are offensive," wrote user "Bernie's Tweets" in a post seen by nearly 20,000 Twitter users.
"Facebook and Instagram will lift ban on bare breasts—but only for trans, non-binary. You can't make this crap up," wrote another user.
Several others shared a screengrab of a New York Post article headline, which said "Facebook, Instagram will lift ban on bare breasts-but only for trans, non-binary."
While many of these claims were quickly incorporated into broader transphobic and anti-LGBTQ narratives, they lack nuance and misrepresent the Oversight Board's conclusions and ruling.
Meta's Oversight Board, which deals with content moderation issues on its platforms, conducted a report on the company's policy towards online nudity, addressing in particular the partial reversal of the ban with relation to Instagram posts from a U.S. based couple that identifies as transgender and non-binary.
While recognizing the complexities of policing content that features nudity, the Board did not advise to allow "bare breasts" for trans users but not women, as the online narratives suggest.
Instead, it suggested that this case should lead to a reassessment of the the platform's content moderation approach.
"Meta's internal guidance to moderators on when to remove content under the Sexual Solicitation policy is far broader than the stated rationale for the policy, or the publicly available guidance. This creates confusion for users and moderators and, as Meta has recognised, leads to content being wrongly removed," the Oversight Board report stated.
"The restrictions and exceptions to the rules on female nipples are extensive and confusing, particularly as they apply to transgender and non-binary people. Exceptions to the policy range from protests, to scenes of childbirth, and medical and health contexts, including top surgery and breast cancer awareness. These exceptions are often convoluted and poorly defined… The lack of clarity inherent in this policy creates uncertainty for users and reviewers, and makes it unworkable in practice."
Furthermore, addressing the challenges that women are facing with regards to this policy, the Board found that "Meta's policies on adult nudity result in greater barriers to expression for women, trans and gender non-binary people on its platforms."
"For example, they have a severe impact in contexts where women may traditionally go bare-chested, and people who identify as LGBTQI+ can be disproportionately affected, as these cases show. Meta's automated systems identified the content multiple times, despite it not violating Meta's policies."
It went on to recommend that Meta defines "clear, objective, rights-respecting criteria to govern its Adult Nudity and Sexual Activity Community Standard, so that all people are treated in a manner consistent with international human rights standards, without discrimination on the basis of sex or gender," as well as "its guidance for moderators on the Sexual Solicitation Community Standard so that it more accurately reflects the public rules on the policy."
As other outlets have reported, this assessment—if it gets implemented Meta—could lead to a loosening of restrictions for such content across the board (rather than for a select group of users), in a potential victory for the #FreeTheNipple campaign.
Newsweek has reached out to the Meta Oversight Board for comment.
'St Elmo's Fire' Fireball Video is CGI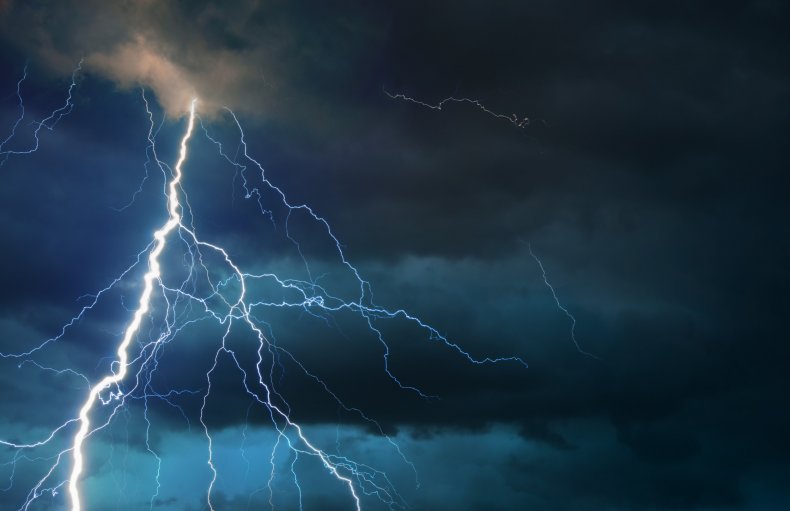 Videos of strange or rare natural phenomena have a tendency to spread far and wide before they are verified or explained.
That indeed was the case with a recent viral video of a mysterious fireball floating near railway tracks and getting electrocuted by a power line.
Multiple posts on Twitter and Reddit, seen by millions of users in the past week, shared the video, speculating what the phenomenon could be, with theories ranging from ball lightning or St Elmo's fire to Harry Potter's Patronus charm.
But the real explanation turned out to be somewhat more prosaic and underwhelming: the video was a product of "digital wizardry."
It was created by a Belarusian VFX artist Andrei Trukhonovets, who published it on his YouTube channel in May 2019, marking it with a "CGI" label.
"I'm surprised how many people believe in miracles. It's time for Morgan Freeman to go out from the dusk and sort things out," he added in a pinned comment under the clip.